Post by arkhan on Dec 18, 2011 18:38:15 GMT -5
Last Spring, I had a heck of a time trying to find ANYONE who would take some of my custom parts and powdercoat them for me. After a disappointing experience with a forum member who did try to help me, I decided to bite the bullet and buy my own equipment.
Its not fancy equipment, but it does work. I have a limited powder selection but I will order powder in for customer projects.
Opaque Colors: $20 per part
Trans Colors: $22.50 per part
Multiple colors per part: Depends on how much taping/retaping I have to do. Its much easier to mess up the entire part when doing multiple colors, so the labor goes up.
Decorative machining after powdercoat: I can't promise that the powdercoat won't flake at the edges when machined. It usually doesn't. It can.
If I have to do anything beyond basic prep (tape, degreasing), the prices are doubled. Trans Colors require a LOT of sanding/polishing of the part prior to coating to look good. Either you do the work ahead of time, or I will, and I will have to charge for it.
Due to the cost of powders, my current selection is fairly limited:
Matte Black
Black Blaze (very dark grey, almost black)
Pacar Semi-Gloss BLACK
Solar Rain Trans (black chrome)
WHITE (undetermined glossiness)
Candy Red Trans
JolliPop Metallic Red
Gloss RED
Blue Trans
Glass Clear
Ultra Clear
New Chrome
Imitation GOLD
Gold Trans
Copper Trans
Brushed Aluminum
If you need a different color, I will order it in for you. $15 minimum per color. YOU pay for the powder. *I* keep the powder. If you need to see what is available, you can look at
www.powder365.com
or
www.powderbuythepound.com
My powder-coating oven will take parts up to 10" long. Its a toaster oven. As such, large parts are just plain beyond my current capacity. Motorcycle frames, etc.
PLEASE PM me for more info to keep this thread clean.
Some examples that I have powdercoated.
Solar Rain over Polished Aluminum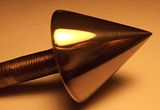 Matte Black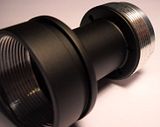 Glossy Red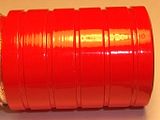 Glass Clear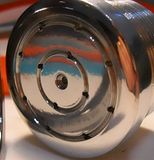 Black Blaze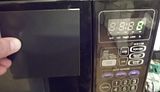 Pacar Semi-Gloss Black (55%)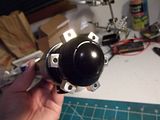 ULTRA Clear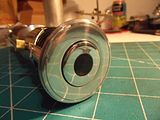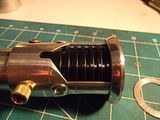 Blue Trans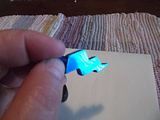 Candy Red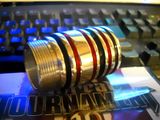 Candy Red, Imitation Gold and Solar Rain