Post by Jedi Yar-Nala on Feb 25, 2013 7:29:41 GMT -5
Alright... I had mentioned it on my other thread... but as we know in Star Wars... "there is another!!!"
The Jedi Holocron!!!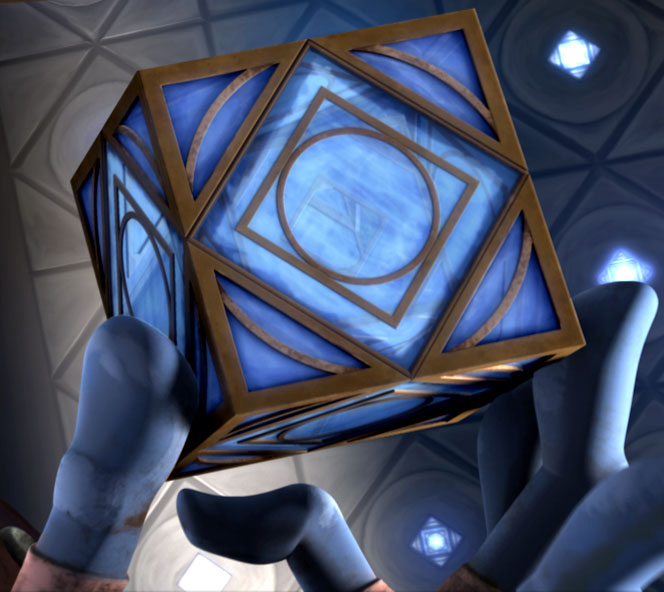 Let us show off the features of this beautiful piece of art:
As many of you know... there are many Jedi Holocrons out there....of various designs...
I stumbled upon Sanjuro Systems a while back, and contacted him to create a custom holocron based off of one of his existing interpretations.
Details of the Sith Holocron Interest thread can be found here:
imperialroyalarms.com/thread/1690/sith-holocron-run-interest-thread
As with the Sith Holocron, I was going to install in it something to make it have life breathing from it... that's when I contacted them with my specific custom requests.
And yes... let me explain what I wanted from this prop... I wanted a holocron that was beyond being a static prop... I wanted something that had life... as well a holocron should. Like it's Sith conterpart, this holocrons could not be just a lit up prop or a blinky prop would not suffice... I wanted it to speak to me... LITERALLY!!!
Let me show you what the end product is...
Here is the video:
On to pictures:
As mentioned in the Sith Holocron thread...there are others out there... some holocrons are data storage banks...with external hard drives, etc... but this means that many have to be wired up to a source, a computer or a laptop.
Mine does not.
Installed in here is a unique mp3 player that does a large number of things.
First off... the player has Lithium Ion battery capable of playing between 2-4 hours when fully charged.
The Sith Holocron is portable... and yes... this was custom designed so that it can be portable too!!!

It also cycles through a number of colors.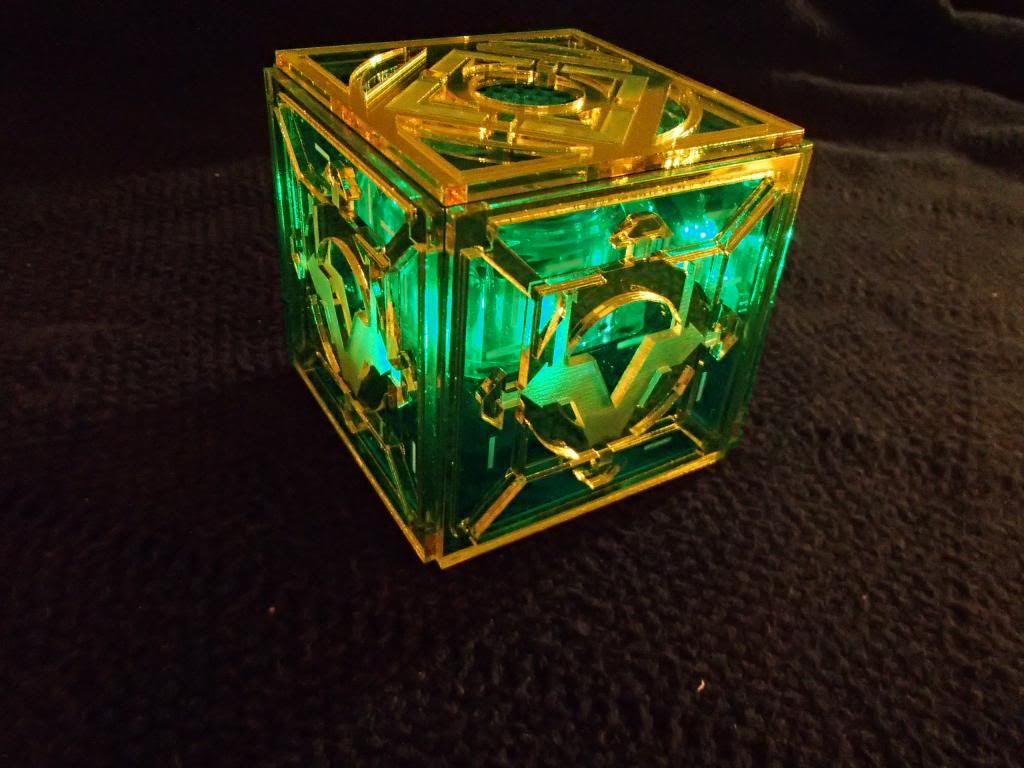 The multiple colors brings more dynamic and life to the holocron.
Now add to that... the content that this can store. It is microSD card accessible...so this WILL come with a 16 GB microSD card pre-loaded with audio.
Now what type of audio? Like the Sith Holocron I'm offering.... this is where the special features of this holocron will be found.
This has been over a year long project in the making... with too many hours to add up to what one will be getting.
Let's just say this... you'll be getting HOURS of audio!!!
The compilation of what I've amassed, collected, edited, transformed, crafted and poured into this... it justifies what the end price will be. It is fair, and it is reasonable.
I have to outsource a lot of this to create what one will get, and the turnaround time will be between 6-8 weeks.
Now EXACT details of this can only be found by emailing me at
r_apuada@hotmail.com
If you like it, and want in... details will be shared and you will be added to the list.

--------------------------------------------
RUN DETAILS
Alright... some have indicated interest on this run. It will be green lit.

You will see your name on the list, and your status.
First off you HAVE to indicate in here if ready to buy and to which Wave you will be joining.
The run will go in Waves. Basically, I'd like to do orders in groups. It'll help with ordering procedures, and the props can be assembled prepared all at once.
WAVE 1: March 20
WAVE 2: April 26
We will add Waves as orders come in...
This gives flexibility for people to get their funds in on a run.
When the funds are in... hop a wave.

When you join a Wave it will be approximately 6-8 weeks for these to be done and sent out. Hopefully sooner. If any issues occur, you will be notified.
Simple enough?
Any questions, please E-MAIL me your questions.
Thanks and God Bless,
JYN
THE LIST:
1. bouriplwel - CONFIRMED / WAVE 1 / PAID / SHIPPED
2. Darth Ryô - CONFIRMED / WAVE 1 / PAID (Minus Shipping) / SHIPPED
3. akrembug - INTERESTED
4. Dar'Jetii SithWarrior - INTERESTED
5. Djor-Al Quin - INTERESTED
6. Hoot - INTERESTED
7. Flagship Eclipse member - INTERESTED
8. Lord Bane - CONFIRMED / WAVE 1 / PAID IN FULL / SHIPPED
9. johannes - CONFIRMED / WAVE 1 / PAID IN FULL / SHIPPED
10. KirKanos075/(RL:Master Vos) - CONFIRMED / WAVE 1 / PAID (Minus Shipping) / SHIPPED
11. Jedi Salu - INTERSTED
12. lsdelaosa - CONFIRMED / WAVE 2 / SHIPPED
13. Scruffy Nerd Herder - CONFIRMED / WAVE 2 / PAID / SHIPPED
14. Proud Citizen - CONFIRMED / WAVE 2 / PAID / SHIPPED