Post by Lucien Kane on Mar 10, 2013 1:54:46 GMT -5
Hey everyone! This will be my first build log, mind you this will probably take a while, for one this hilt is going to require a lot of cram fu to work, for two I still have a lot I want to do on this hilt to make her what I want.
Prologue: This lightsaber has been almost 2 years in the making as far as planning and (slowly) gathering the parts together. This design has changed over the course of my planning, and I've finally gotten to a place where I love the design and feel of the hilt.
The Concept:
*Note I will give credit and thanks to all of those who made this build possible, or contributed in any way. (If it turns out good! If not you can deny involvement!)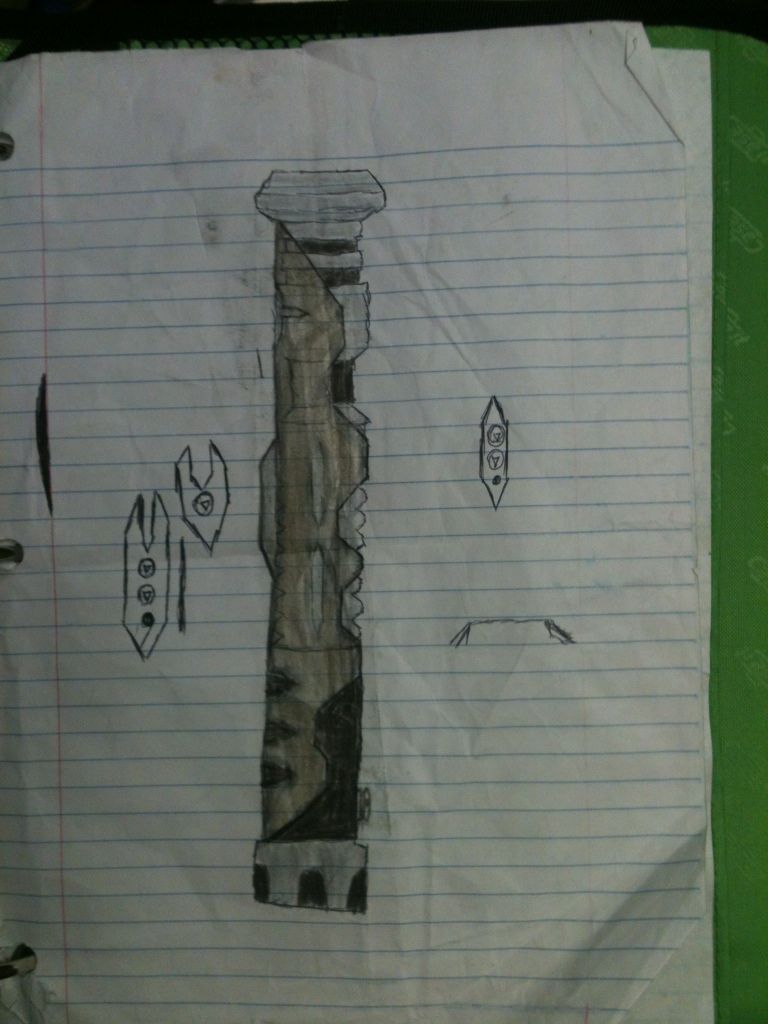 This is the hilt of Lucien Kane, the lightsaber I would build as a Knight, or Master. Think of it as Kenobi's RotS saber. It was the culmination of all his years of study and practice. This saber represents my personality, to a certain extent, my soul. Since I do carry my lightsaber everywhere it is important for my blade to actually reflect my personal flavor, and since I duel quite often it is important that my saber reflects my dueling style. Since I switch things up a lot having a lightsaber that is versatile and quick is key. This lightsaber is going to be a hand and a half style saber coming in at about 11 inches long.
The Name:
Kar'ta be Tracyn, it's Mando'a for Heart of Fire. Fire has a duality to it, it destroys, but it also helps to create. When a field burns the ashes the fire leaves behind enrich the soil and the field grows back greener than before. Fire has always been a symbol to humans, a symbol of power, hope, and light. Also a danger though, because although the fire can light your path, it can also destroy you. Much like the Force. The name also has meaning to me because the Angels who were posted outside the Garden of Eden were said to have swords of fire. So in essence this lightsaber is a reference and a reminder to me of who I am and what I stand for. In addition this lightsaber will be running an Igniter, in lieu of the igniter if I cannot make that work with the space factor I will use a Spark instead. So there's a throwback to Naigon because without his soundcard this lightsaber would not exist. Essentially this blade actually does have a heart of fire since it is powered by Igniter.
What I'm referring to as Day 1:
Wired up the 10W LED last night and today. This was my first time wiring up a 10W and due to the fact that 10W LED's are not cheap, and I'm usually broke, let me just say I was as nervous as a wamp rat in a nest full of gundarks. However Keil Edge, known as Corran Horn here on the IRA came to my rescue. He walked me through the process and explained how to wire up the LED properly and safely. I really do not like how warm you have to get the LED to solder it... Very scary to someone who breaks everything. That being said I got it done, and the LED still works!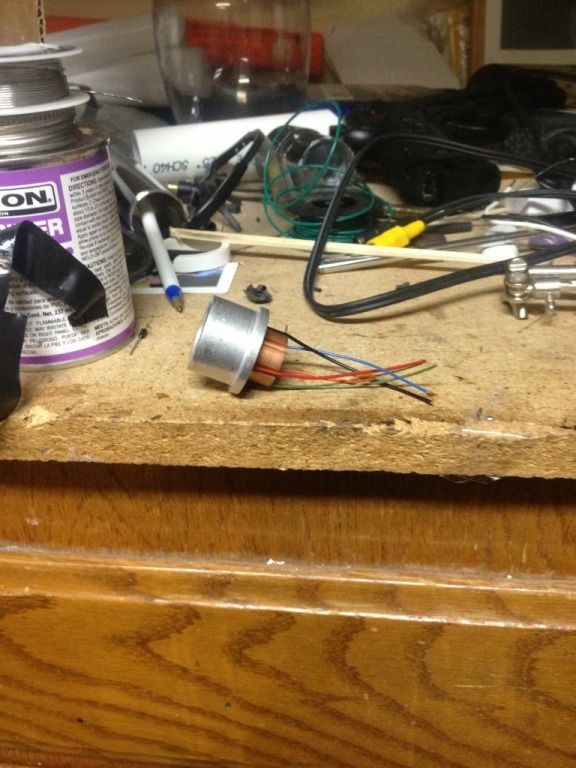 Next step is cutting the shroud, and figuring out where to place everything. I cut a shroud a while back, but it was a rough cut, and it was when I had the hilt about an inch or two longer. So I need to do a new shroud, I'm dreading cutting the sleeve material with a dremmel tool again. Thinking about buying a scroll saw from Harbor Freight, but that's expensive and I don't have the credits right now.