Post by Owen Lars on Apr 2, 2013 19:50:22 GMT -5
Ok I believe that the time has come for me to list the services that I do offer under one thread rather than several different ones.
Service 1: 3D Saber Rendering Services
Do you have a Saber design stuck in your head.
Would you like to see that design realised, before actually building it.
Thats where I can help, by creating a 3d model that will allow you to see your completed design. This can be done as either a static image, or as a short Animation.
I can even model an existing saber, Great for use as a desktop wallpaper.
What is needed: For pre-existing designs
Various pictures of your hilt will be needed.
What is needed:For new designs and Concepts
Either a hand drawn sketch or an mhs Builder image works best.
So how much is this going to cost me I hear you ask.
Pricing: For all images be they new or existing designs $10 ( This covers my time spent on the Model )
For Animations: $15 ( This covers rendering time )
Turnaround time:
Normally within a week (depending on orders ahead of you).
Service 2: Owen Lars Saber Services Signatures.
This is my brand new service, seeing as currently we have no-one here who offers it. At this time the service is currently free, but I do ask that you consider a small donation if you like my work.
Service 3:Uncle Owen's Saber Accessories via Shapeways
What we have done is to create accessories using 3D models which are then "printed" by a company called Shapeways. You may have heard of Shapeways or seen 3D printed items in the past. For those of you that haven't, prepare to be impressed!
The key to making this a success is to add more products to the store. This is an "open source" community based project. If there's something you want to see on the site, give me the dimensions and a rough drawing so that I can model it and add it. It is really that simple. The primary rule is that you cannot model MHS parts so don't even ask ;D
The link to the site is here:
www.shapeways.com/shops/UncleOwensSaberAccessories
I hope you all enjoy the shop and contribute lots of new ideas. This is an exciting new project and I am looking forward to seeing it grow. If you have any questions, just post away in the thread.
There will be several stand variations available, or you can request your own stand design.
Please Contact me via PM or leave a reply to this Thread
Payment policy
Paypal Only at this time.
• Paypal
1. Personal payment type, payment owed. no fees or buyer protection from paypal.
2. Purchase payment type. You will have buyer protection, but a 4% surcharge will be added to your total.
Feedback:
As with all orders placed and the transaction completed, feedback is required for others to know how your experience with me has been.
Examples of my Signatures: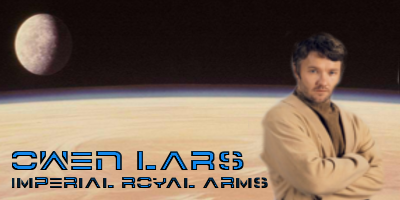 Examples of my 3d Rendering Service