Post by Jedi Yar-Nala on Oct 12, 2013 8:55:29 GMT -5
So Link approached me to do an illustration of his popular character N.I.C.O.L.E .... the female Artificial Intelligence voice found in his N.I.C.O.L.E font for Igniter(tm) and Spark (tm) boards...
Well... she isn't just an AI... she turns out to be a real person in the SW universe.
Link's background for her and the font demo can be found here:
imperialroyalarms.com/thread/2700/welcome-jedi-master-nicole-kara?page=1&scrollTo=30611
Now he had specific things he wanted for her.... I tried to oblige all of his requests.
Listed below were his requests... and how I approached each of them and applied it to the illustration:
The hair style: Red... with bangs... an up do... a pony tail...my tribute to the beautiful ladies of the Skywalker family... Padme and Leia.... with some very cool braided designs... but in a "tactical" do.
Facial features: Extremely cute... could be a model... huge green eyes to drown in... cute freckles... smaller pointier nose that is almost anime like...
The outfit... she's a master smuggler... yet a Jedi as well... so in line with keeping her in the "New Jedi Order" timeline... I gave her an arm band with the Rebel Alliance symbol.... her outfit is reminiscent of a few canon characters: Luke with ROTJ bib tunic with a Mandarin collar that is cut short to show off her amazing abs (as per request.... think Lara Croft as a Jedi)... a leather jacket.... short sleeves... so it is sort of smuggler/scoundrel like in the nature of Han Solo... and the shoulder guard... influenced by Kyle Katarn.
The boots... brown with three straps... similar to Obi-Wan's TPM/AOTC boots... but more brown than reddish brown... The belt... NJO era like with the hexagonal buckle.... pouches for communicators... med packs... air breathers, etc...Tighter pants.... but I through in a tactical thigh multi-pouch strapped band.
It all starts with the pose... and this went through a few roughs until I was happy with what you see.
I wanted to evoke a pose that was similar to the World War 2 pinup girls made famous by Vargas models. In addition... there are many influential artist I channeled for this: Adam Hughes, J.Scott Campbell, John Cho...
We talked about how a holocron was something that Nicole put her lessons and reflections on lightsaber combat and construction.... well.... I just so happened to design a holocron.

The illustration... obviously shows her in her natural form as she's dictating to the holocron... as opposed to her "holo-projected" people would later see as she's training them when they attain this holocron. The holocron.. is naturally the one that I designed. More information on that... check my section or pm me.

She's on a Space Cargo Freighter ... doing her "smuggling" thang....
And now... some pictures of the process.
It all starts with a rough sketch for approval:
Next is doing a more finished line on the features of the illustration....
The Space Freighter hallway: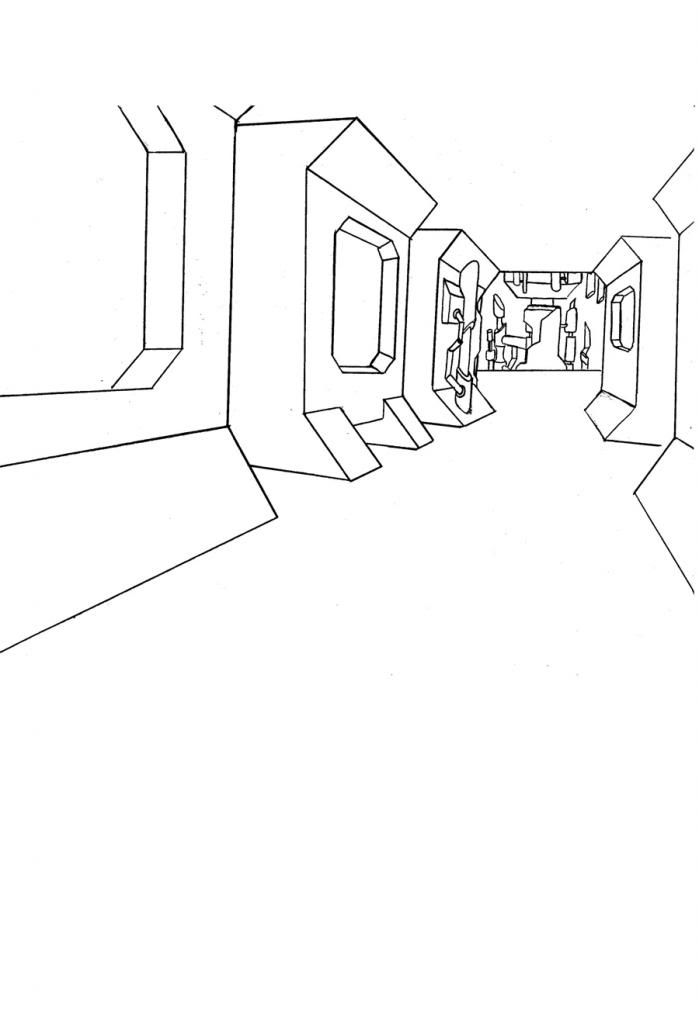 Some shading: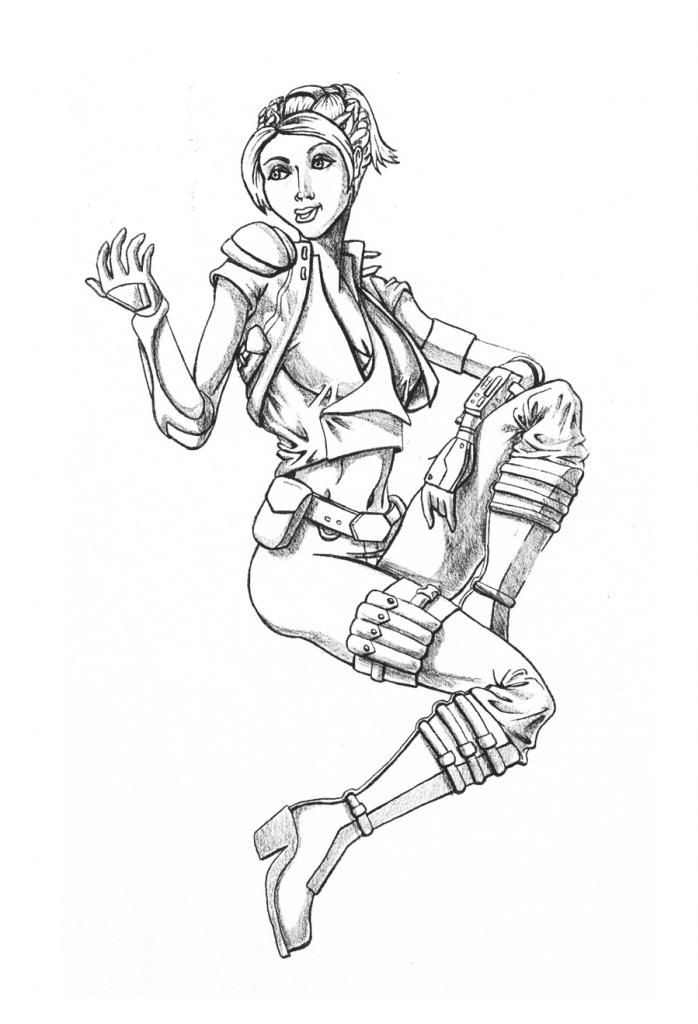 And finally the finished version: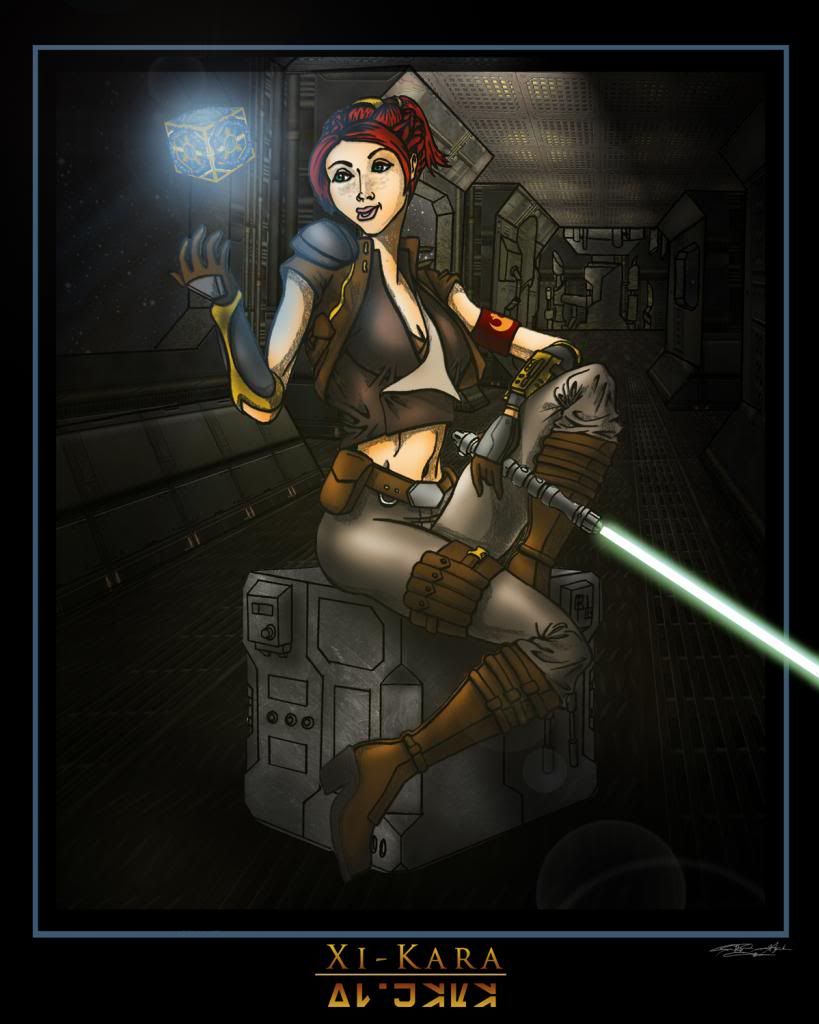 And this is what the beautiful N.I.C.O.L.E looks like and how we arrived to the finished product.