Post by Obi-Shane on Mar 13, 2015 5:21:17 GMT -5
Many Bothans might have died to give us this information, unfortunately there is little we can do now but remember their sacrifice. Manniebothans on the other hand, we can help! He will now stand a better chance at defending himself against the little padawans running around his house.
ALRIGHTY THEN! Another Padawan hilt! I more or less post all my build threads now so that people know what I'm up to and that I am indeed staying busy.
Again, nothing ground breaking with this build, but I thought it might give me a reason to talk blades. Specifically, some differences between transhwites and clear blades. I don't normally make transwhites as I prefer clear so when manniebothans wanted a transwhite I thought I'd try and take some "eye accurate" pictures. It's honestly more work than I want to put into it as far as getting the settings exactly right on my camera, however I wanted to focus on the differences in the two. With the transwhites you get a blade that has a clearly defined edge to it, what others refer to as a "fuller" blade. They also look better on camera than the clears do, and appear brighter when on film and possibly to the eye. Hard to say on that one. The clears have what I'd like to think of as edge blur, from a little distance away, it's difficult to pin point the edge of the blade, which I like slightly better. When done right though, they are both very bright and very even.
The trans white blade is 1 inch OD on a tri-reb green with GG on main, and W for Foc. The clear is a 7/8" on a luxeon cyan, single led with a Nano V1. There is more bloom on the transwhite due to the 18 degree lense for the trip reb, most of you already know that, I thought I should add that is not due to the type of blade.
Both blades are diffused the same way. Unsanded.
Specs"
Padawan Reborn by SH
Nano V2
Tri-Cree copper nova GG on main and W on Foc
Solo's Hold high drain battery
3D printed chassis
Solo's Hold 2w speaker
Blue accent Led and AV led wired as power indicators, off during deep sleep mode
36" tranhttp://imperialroyalarms.proboards.com/index.cgi?board=ira1&action=display&thread=3e round tip 1"
Custom blade plug and kill key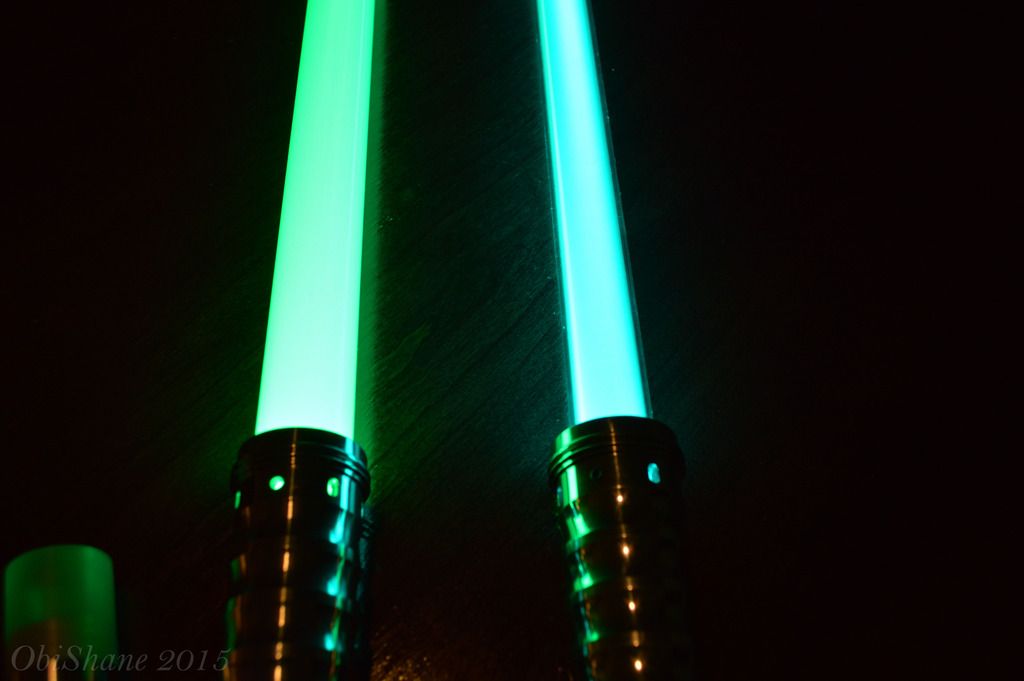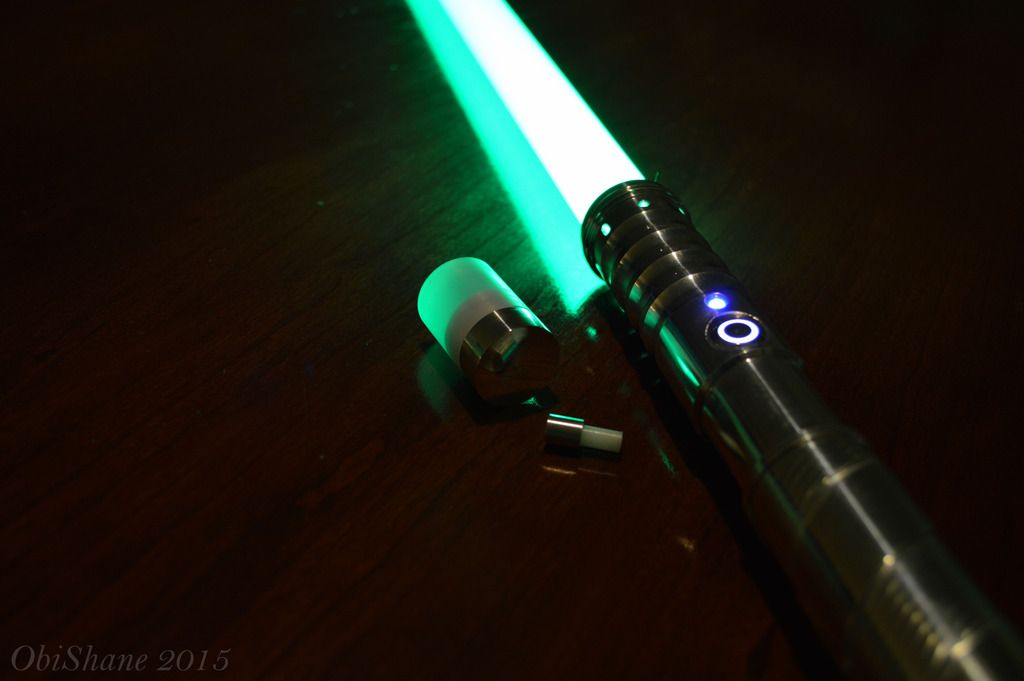 Thanks for looking!
Blade preference and discussion welcome. I had been getting questions about blades lately and thought I would throw this up there. It's nothing that hasn't been discussed before, I know. However, there it is

.