Post by Machinimax on May 29, 2015 13:14:20 GMT -5
Owning an E-11 replica has always been a fantasy of mine and fortunately it is now becoming reality. Best of all, I get to build it myself! That's half the fun after all! Let's see what we got here! First off the base, an S&T Sterling airsoft gun.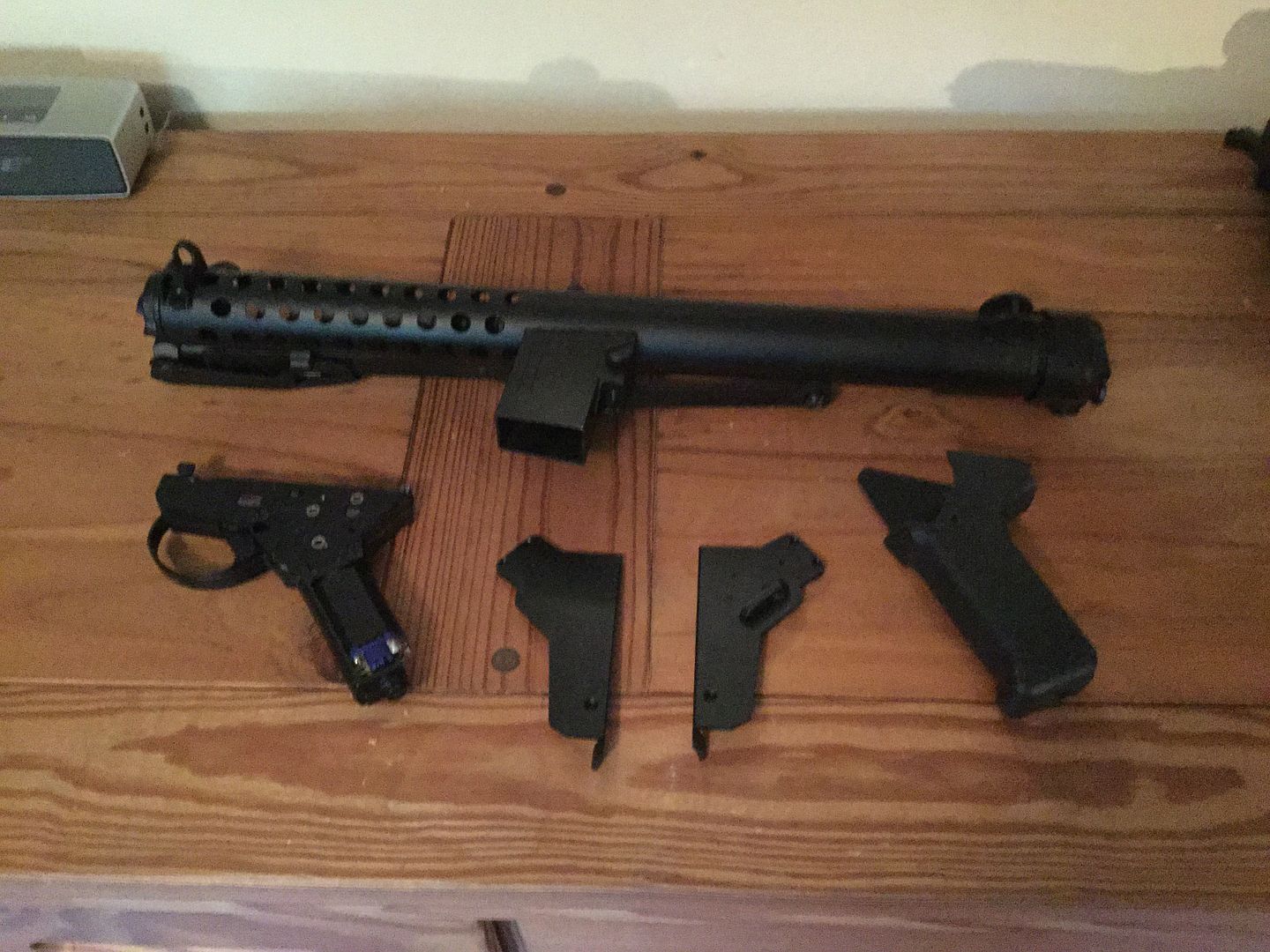 Presently disassembled as I have deactivated it and removed all the airsoft firing mechanisms. I will be replacing the internals with a Plecter Labs Blaster Core v4 for lights and sounds. I will actually keep the motor you see there in the grip section. I discovered it can run off a simple 3v power source and therefore I can use it in conjunction with the Blaster Core as a rumble motor for the recoil effect.
Here we have the cut down clip. This was a little different than working with a real clip since I not only had to cut through the metal but a plastic sleeve inside the clip that was meant to secure the BBs. The original bolt on the end of the clip was plastic so I took a screw head with the same diameter, blackened it with a little Birchwood Casey and secured it with a little epoxy. I love the finished product and it looks great loaded in.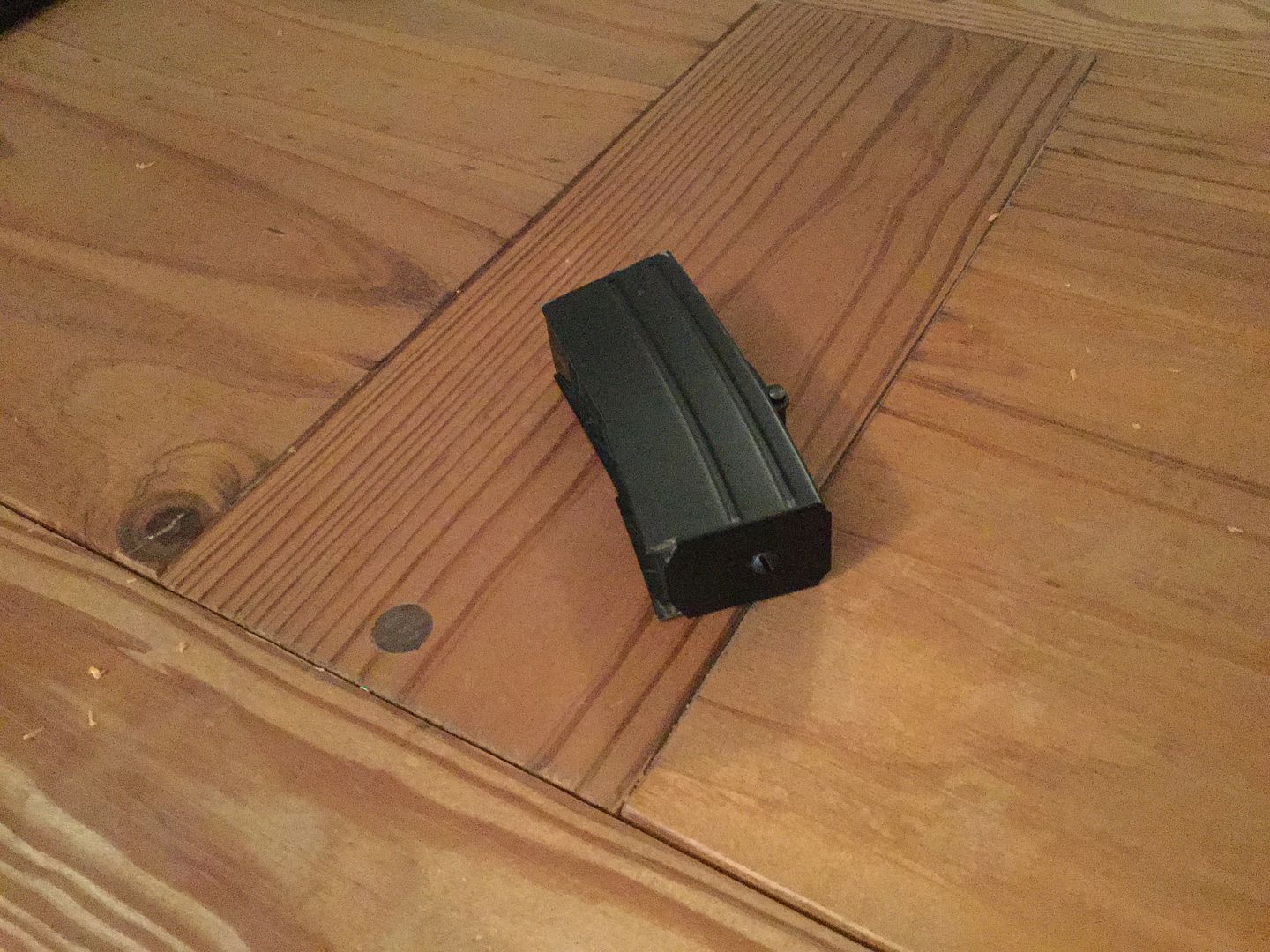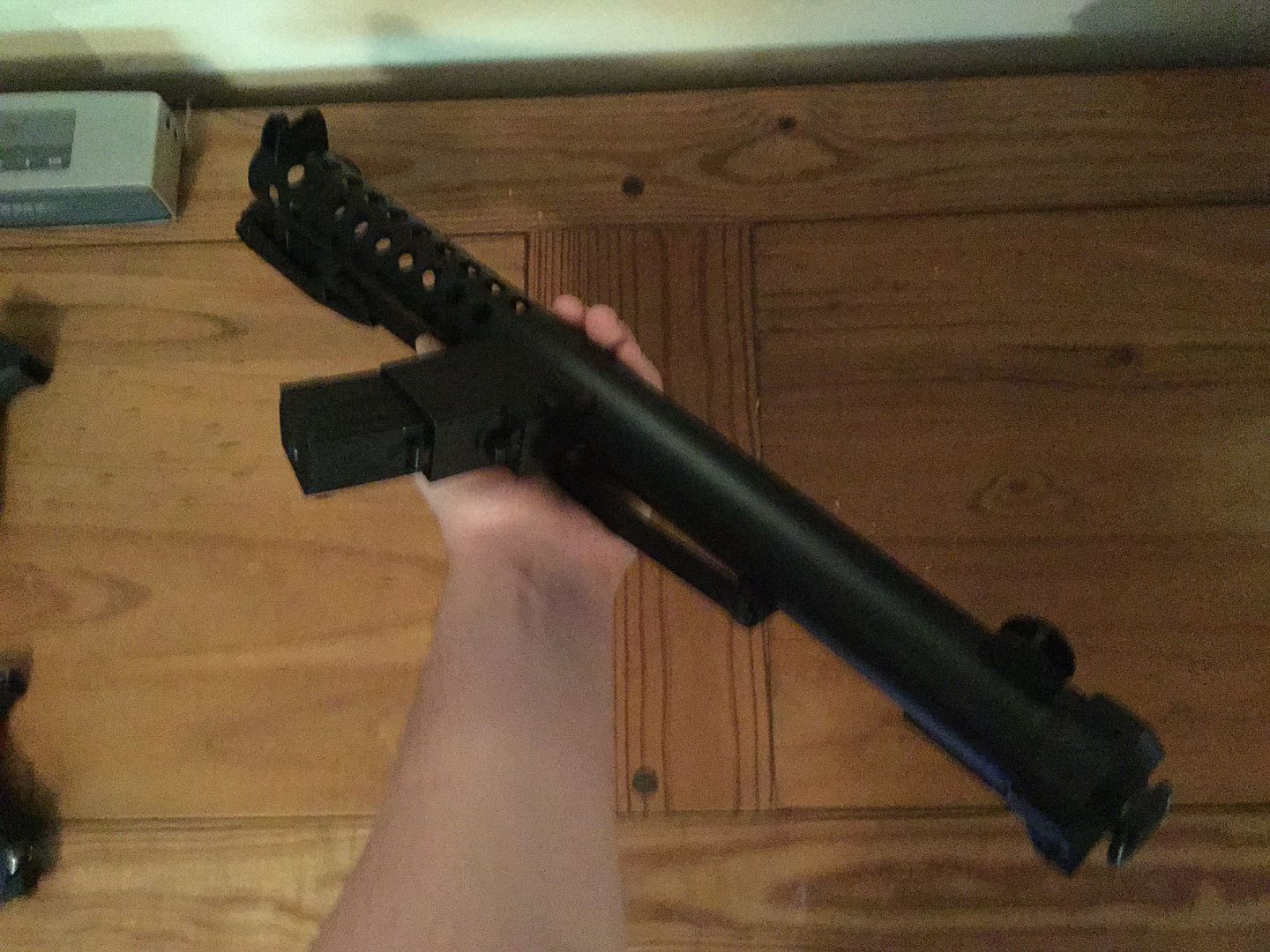 An ANH variant would of course be incomplete with a Hengstler counter so thank you to Dennis from the FISD forum for his beautiful replica piece!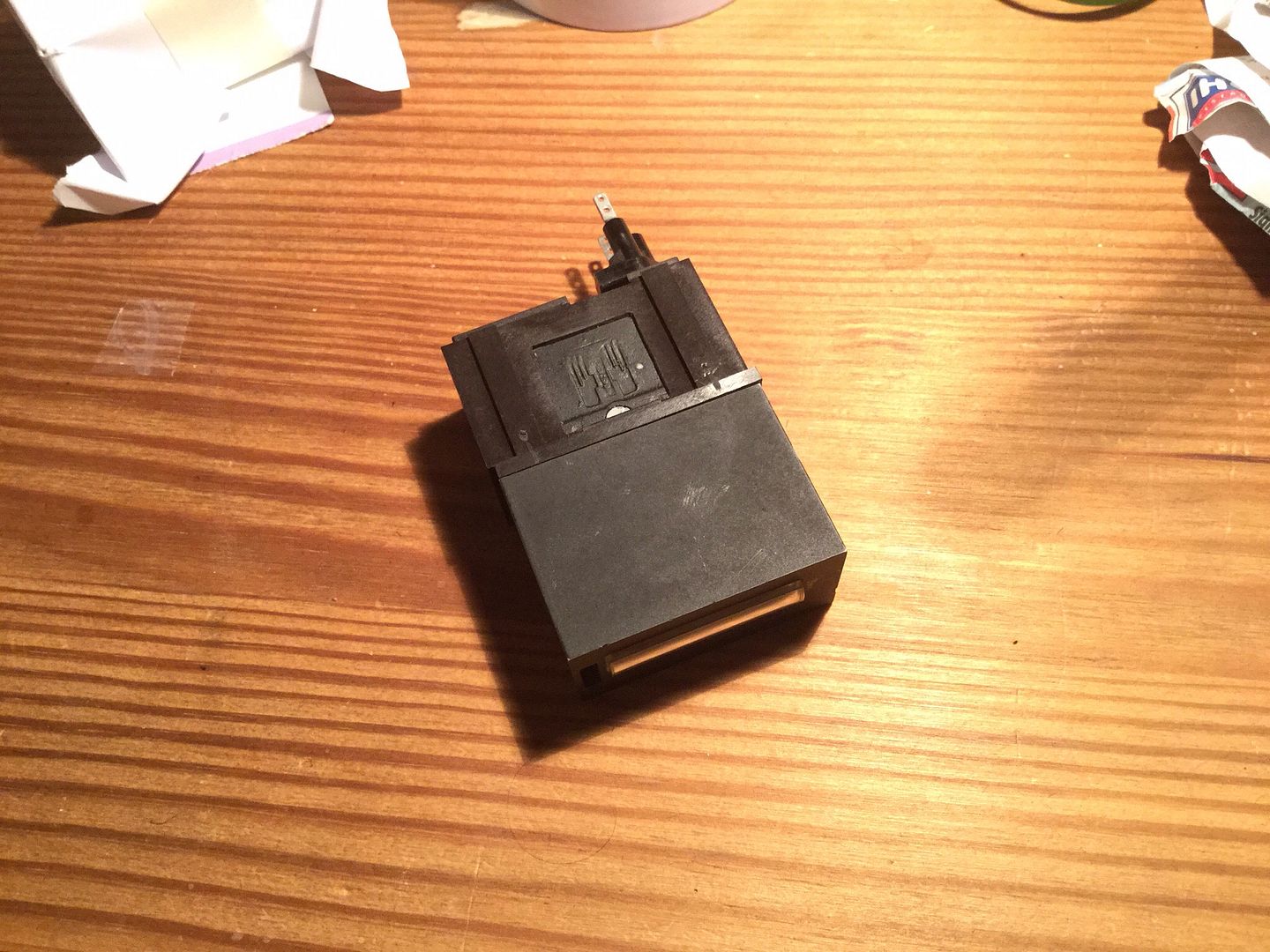 Next I started giving some though as to how I am going to secure the new electronic internals. That's where these guys come in!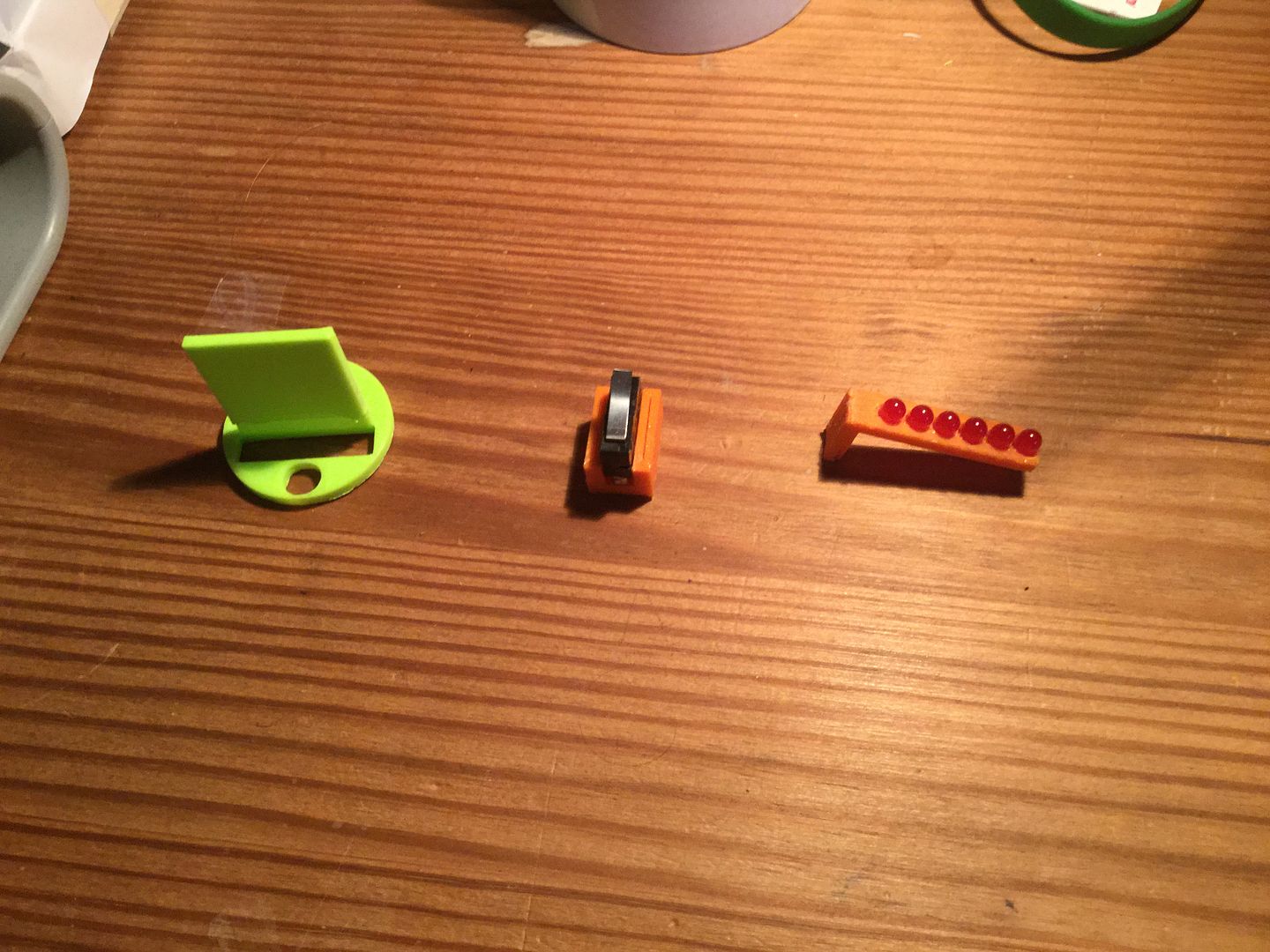 I drew the CAD files myself and let the 3D printer at work do the rest! From left to right - the chassis that will secure the battery pack, soundboard, and recharge port, a holder for the trigger switch, and an L-bracket that holds the 6 LEDs for the ammo counter (which will take the place of the counter inside the Hengstler). Don't worry! The L-bracket will be painted black! [

]
Also I needed a way to keep the trigger from sliding around since there was nothing to secure it anymore since removing the original internals. So rather than scrounge though random washers hoping I would find a pair that would fit, I just made my own designs to precisely fit.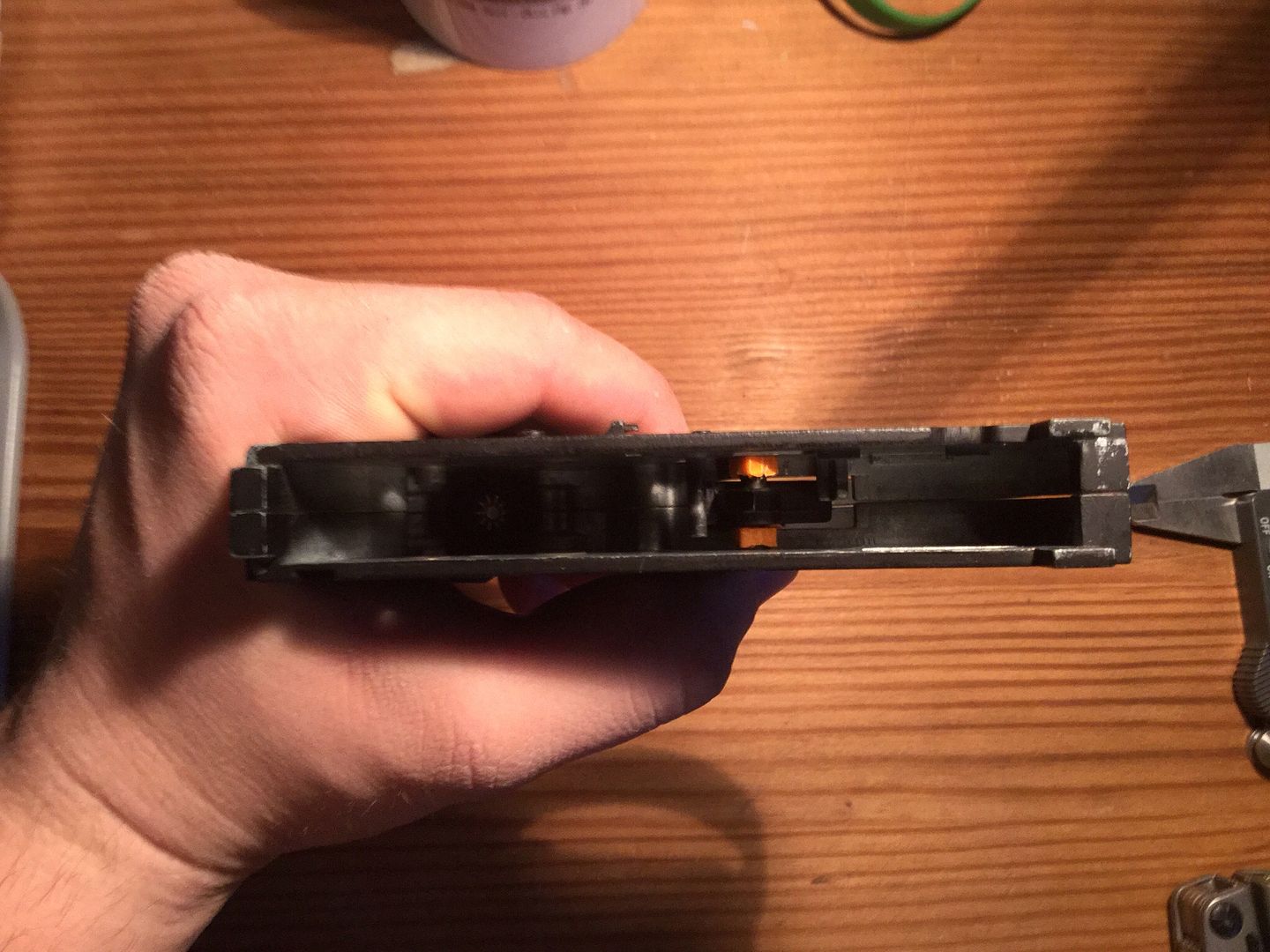 That's all I pretty much have up to this point but there is still more to come. Right now I'm waiting on my scope and t-track orders to arrive and PlayfulWolfCub from FISD is preparing one of his super accurate power cylinder kits for me. As for the scope rail, I'm looking to create that myself since it is a relatively simple piece. I will keep you all up to speed as thing progress. Stay tuned!