Post by defcon4 on Jul 19, 2014 20:31:48 GMT -5
This is a dipping method I used way back in the day. Last year I applied it to some saber making..and shared this over at the TCSS forums, so I thought I might post it here as well.
This is kind of a poor man's water printing, but it works great for Damascus, wood grain and other paint effects.
This starts with a 5 gallon bucket, like the kind that home depot or Lowe's sells. I fill it to the top with cold water. This bucket is just deep enough and wide enough to fully submerge a 12 inch hilt.
I use Rust-oleum Painter touch X2 ..its a paint and primer(in one) enamel. This paint will work well with plastics(pvc) as well as metals.
Note: some paints will simply not work with this water method. They dry or freeze immediatly on contact with the water.
USE COLD WATER
(1.)Spray your paint on the top of the water for a 2 second burst(Longer if you want your pattern to be darker).
(2.)Take a toothpick and swirl the paint around until you get a pattern. Make sure your pattern is covering the surface evenly. Immediately dip your hilt(or part) straight down and submerge it fully.
If you wait several seconds your swirled pattern will began to glob and collect together again. So, dip immediately after creating your pattern.
(3.)BEFORE you pull the hilt out. Swirl the water..creating a clear spot (Void of Paint) on the surface. This will ensure that you don't double up your pattern. Paint on the surface will also stick to the hilt on the way out if your not careful.
You will notice that this Rust-oleum used in this method seems to dry and bond almost immediately. You can wipe the water off gently without effecting the paint.
From the time you spray the surface you will have about 20 seconds before the paint begans to dry in a sheet on the waters surface and cannot be used.So work fast.
Below are addtional pics and notes as well as a
video for the wood grain effect.
Also some pics from a Damascus effect I did on a few PVC sabers. Damascus is the same process. Simply use silver base coat..and charcoal for dipping.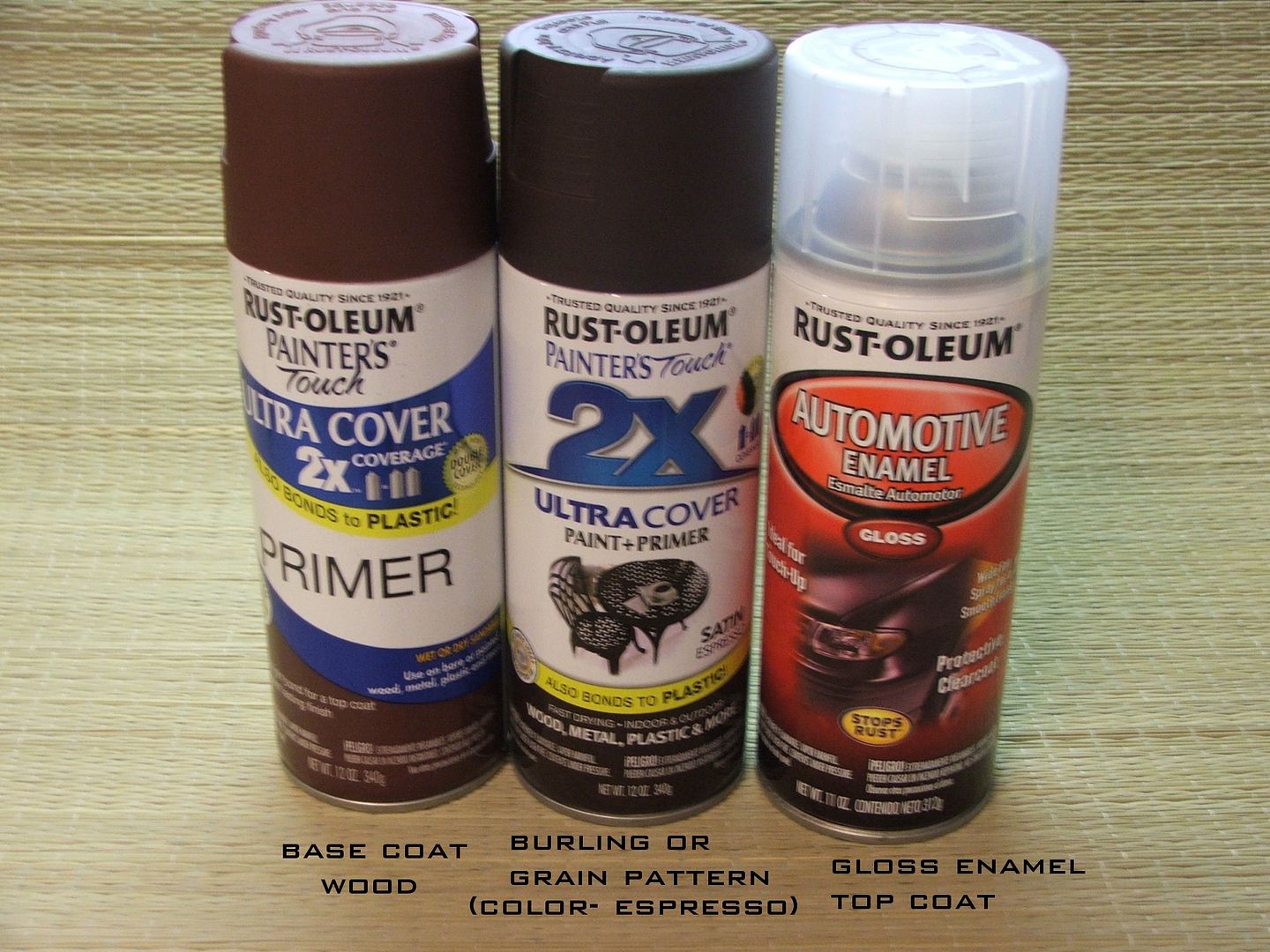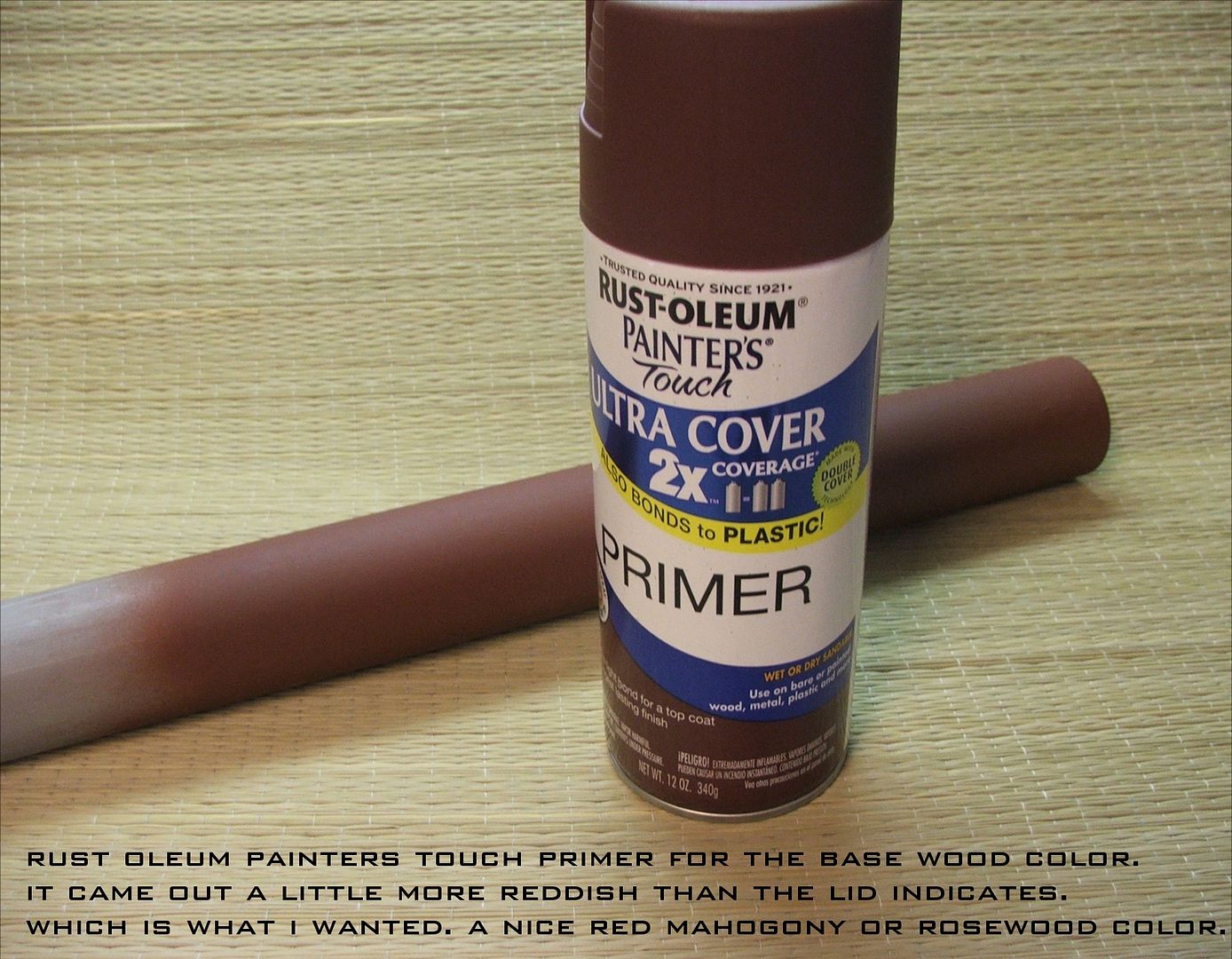 video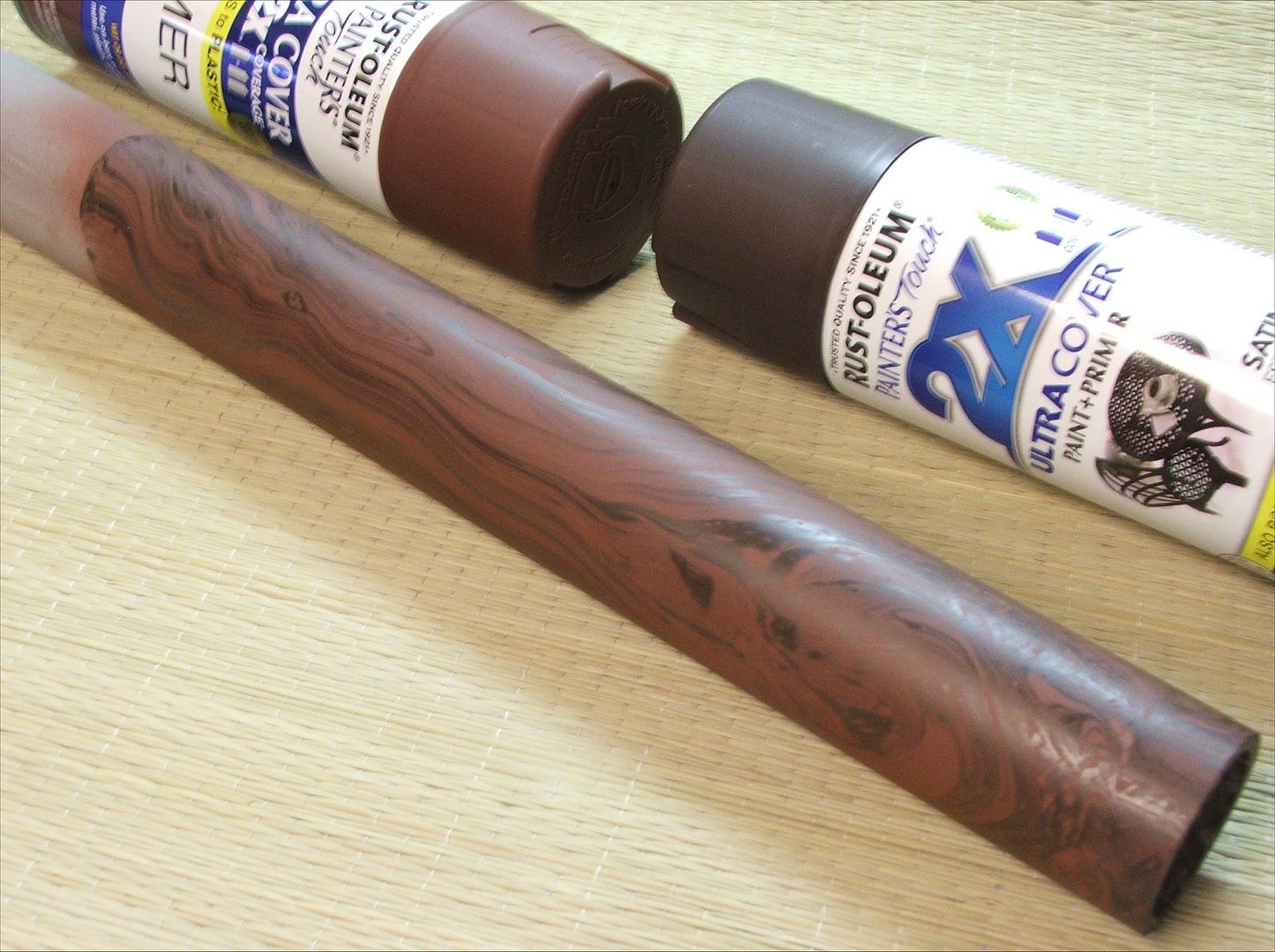 In this last picture I shot a little clear enamel on this test piece just to see if it would bring out the color and wood grain (it did). It would look even better with a little sanding and several coats.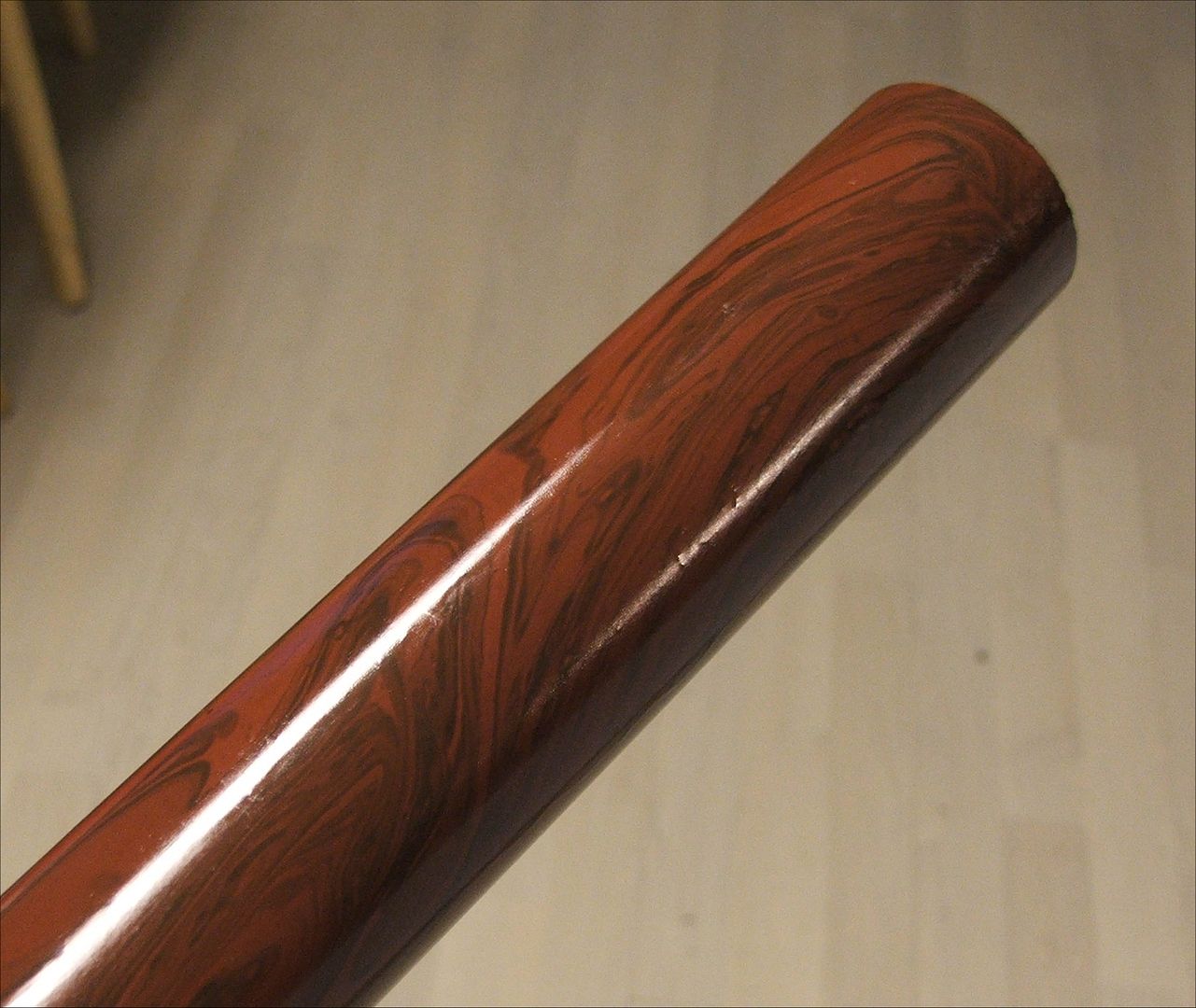 Damascus Effect(PVC Saber)