Post by Solo's Hold on Oct 26, 2016 6:37:39 GMT -5
TFU2 Official Collector Promo Run
#3 ( LIMITED )
*FINAL RUN*
Each Saber is $1399.00 usd + Fee/(+shipping due at time of completion)
Payment is non-refundable, and spot is not transferable
Payment in Full at the time of signup
Please paypal as goods to sales@soloshold.com
Please write LE TFU2 , your spot number, your forum name, and EMPTY -(ships to you)/COMPLETE - (to ship to OBISHANE)
Q: WHEN WILL THEY BE DONE
A: WHEN THEY ARE READY
Q: WILL YOU MAKE MORE AGAIN
A: NO, this is the last time.
Q: WHY IS THIS RUN MORE EXPENSIVE THEN THE LAST ONE
A: BECAUSE THEY ARE LIMITED TO LESS SABERS
Official Stands by Darklyte Customs
www.etsy.com/listing/487996737/tfuii-exclusive-ministand-deluxe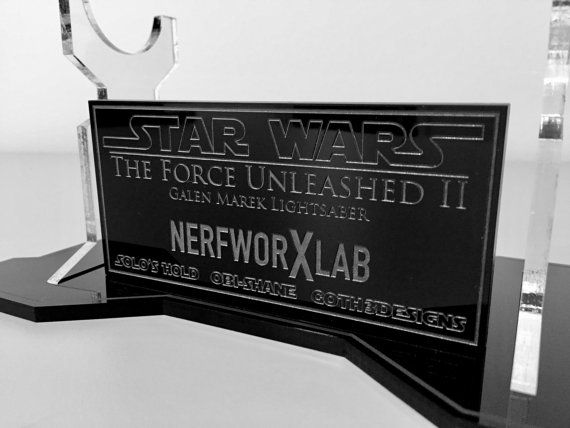 OFFICIAL INSTALLER IS OBISHANE ONLY
imperialroyalarms.com/board/66/obi-shane-customs
SINGULAR TRIM LEVEL ON COMPLETED ONLY- see Obishane
HERE ARE THE PARTS OBISHANE WILL NEED FOR THE SABERS
For complete sabers, you will need to order these parts and ship them to Obishane with all your contact information
Forum name, REAL NAME, address, email, phone number etc. along with the parts so he can keep track of your build easier.
CHASSIS and CRYSTAL CHAMBER links
Chassis
www.shapeways.com/product/DKWYZLTNF/all-in-1-cf8-pc3-5-v1-1-24-quot-od?li=shop-results&optionId=41942676
Crystal Chamber
1.
www.shapeways.com/product/WR9J7GDWB/gcm124-cc-01-1-crystal-chamber-part1-shell?li=shop-results&optionId=56281127
2.
www.shapeways.com/product/FX38GR48R/gcm124-cc-01-2-crystal-chamber-part2-brass1?li=shop-results&optionId=562815633
3.
www.shapeways.com/product/6XKWPADEC/gcm124-cc-01-3-crystal-chamber-part3-brass2?li=shop-results&optionId=56282317
4.
www.shapeways.com/product/6AQYV73KX/gcm124-cc-01-4-crystal-chamber-part4-bronze?li=shop-results&optionId=56282434
See: Obishane for Trim level and phase 2 of completed sabers
Includes: Saber w/o Deluxe Edition Collectors box
Capped at 13 spots
1. OFFISTE, PAID IN FULL Complete
2. odanurr
3. cjo128 complete
4. Majortom Empty
5. Rey Empty
6. Mattbio TBD
7. VAlleyjoe SEE NOTES
8. whoisjet
9.fonzie complete
.10.Bayne-Fett
11.Ulldar COMPLETE
12.DJCBOOKS81 empty
13.AdmiralAckbar empty
14.burns3558
15. mmbmg653
16.gschram92
17. darthpool
18. jiang
19.Markgarcia10 PIF
20.Revanchist
21.Revanchist
22.warayn PIF see notes
23. osycoscgv complete to Obishane.
24.04blue PENDING