Post by Solo's Hold on Dec 7, 2016 11:49:38 GMT -5














OK everyone, Final Price per Blaster Kit( $524.99 each) + shipping/ Fee



Shipping will be flat fee in the usa, and I am looking into the most economical boxes to ship internationally.



The parts include every last piece to make the blaster, switches, springs, fasteners, and all parts ready to assemble in minutes.



For weathering services please contact Crucible Custom Props, his knowledge of all things blasters is unparalleled in the Prop and Replica prop world.



This does not include the cost of chassis, sound board,or batteries.

Includes Working trigger, working auxillary switch, we are provisioning Recharge placement, speaker placement and even if collectors want to add a blinky to the barrel ( if so inclined) the option is there.





This includes all fasteners, with ***Machined Grips*** Not molded or cast, or printed.



We have worked on this going on better part of 16 months. And we are confident in the amount if research and time we put in up front that this will be the definitive and most accurate version of its kind in the world.





I will show parts really soon, and this run will open. This is a special project that means a lot to us blaster peeps.



There will be %50 deposit due at signing, and per usual shipping/fee balance will be due when ready to ship. ( I will post all the payment information once THIS GOES LIVE)

Thank you.



Read more:
imperialroyalarms.com/thread/7389/blaster-coming-soon-interest-thread?page=2#ixzz4XiwpTJ3Y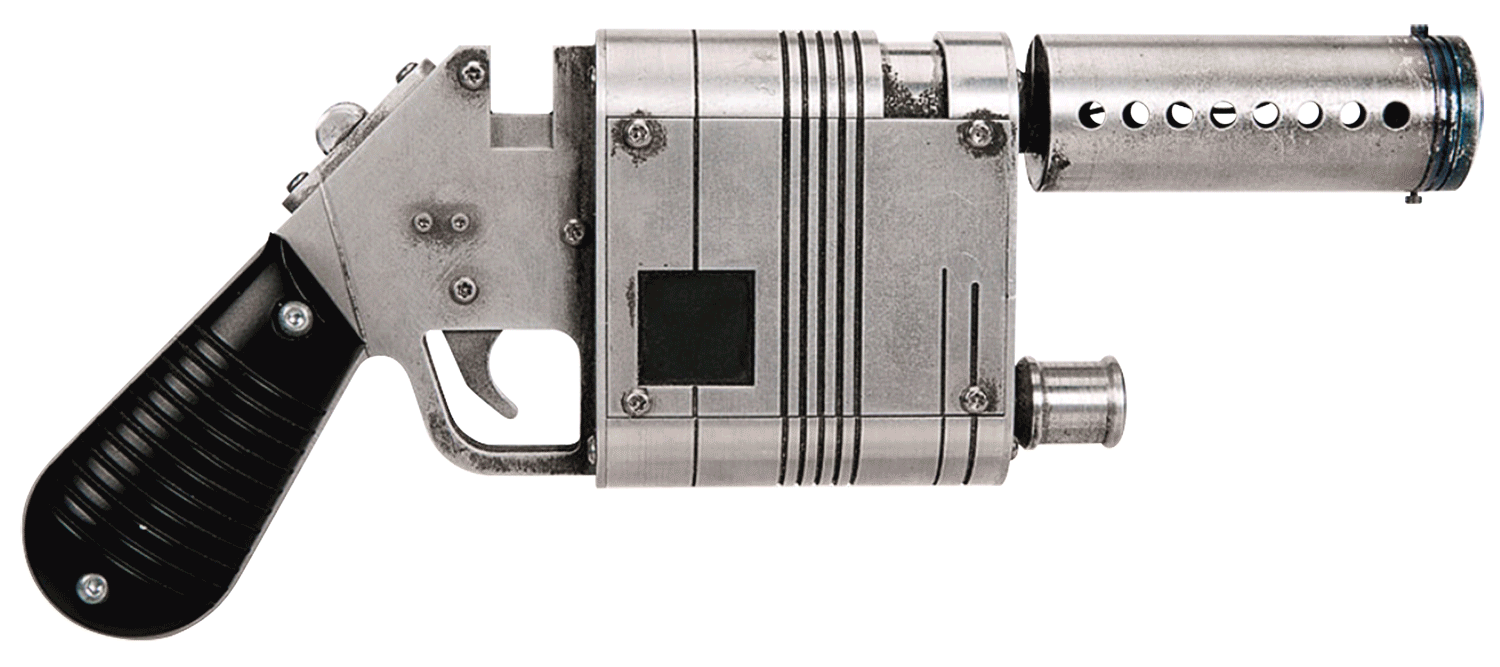 So ever since the first peek at Reys Blaster last year before TFA opened in theatres I started working on this.
However when the Team and I discussed it, we knew we needed more information.
Moreover, we knew we needed it to be as accurate as possible and do all the things we like to do with our props, which is to make them come alive.
Now I know I wanted to have one, so did the fellas... So I was on a mission to make one, and that mission is not gonna end with a interest thread. ITs gonna happen, I have dedicated 100's of hours into and driven several thousand to see it.
The Blaster is going be a Reality.
This project has been a labor of my affection for the last year, and its not a race. In fact, We want it to be the Best of its kind..
So I was encouraged by friends, to go the distance and to Turn this thread into a interest thread. And before anyone asks what is the cost, etc etc. Let's just say, it depends on interest. But Keeping it low would be ideal.
Yes it will be setup for sound/light. Yes it will come in EASY to build kit form..
When? I plan to finish my final proto over the next several weeks. ( There is a lot going on that no one see's in the NerfworXlab hanger).
Please show you interest by posting, and rest assured there will be more media and info coming.
Thanks Solo & Team( NerfworXlab)
1. Solo
2. Obishane
3. Scottjua
4. Darth Ryo
5. Private
6. wingattackplanr
7. haldir
8. saberconcepts
9. fonzie
10. ZahcStarKiller
11. thrgk
12.jsamuel
13. bombarta
14. Jcru
15. Padawan311
16. Nunes
17. rstynls
18. drjedi
19. masishadow
20. gman
21. joshmahan
22. dlfortyfour
23. siradmiralackbar
24. coronamyke
25. jbryant8
25. seang
26. ulldar
27. neoprime
28. tk421
29. Mandalorlives
30. Mandingaglow