Post by Obi-Shane on Mar 3, 2017 18:38:13 GMT -5
Obi-Shane Stands 2017

I've been getting asked to bring these back, so that's just what I'm going to do. This will be an on going collaboration effort between Victor of Darklyte Customs and myself. His work is top notch. First up is the blaster display solution for all things Mauser based ( think DL-44, Greedo Killer, and ESB/ROTJ).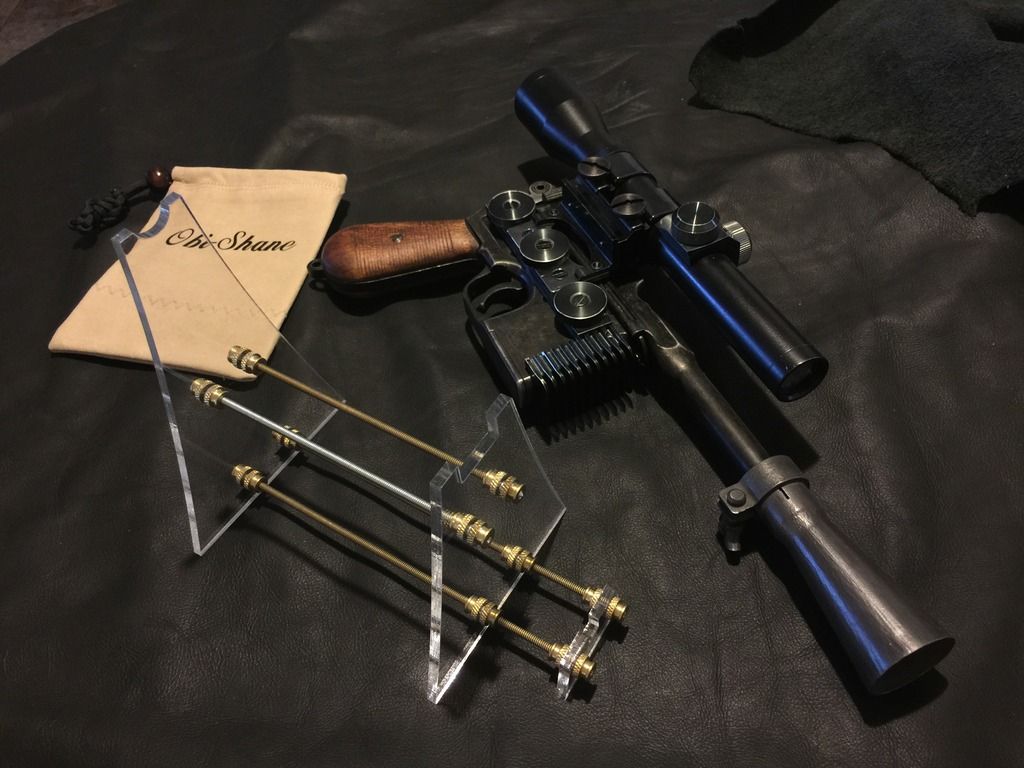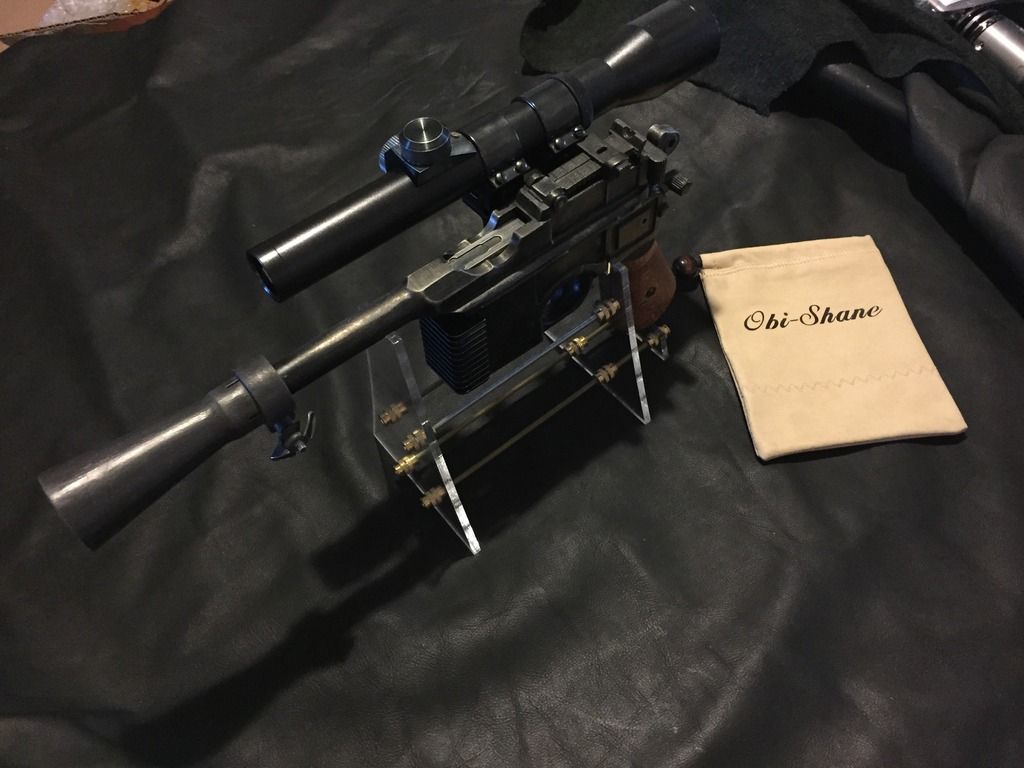 I will introduce more designs as time goes by. They will have my usual Hardware flare like the ones I've done in previous years. As seen here...
imperialroyalarms.com/thread/2687/shanes-custom-display-pieces-heavy
In the future I will have things in stock and ready to ship, but without knowing how popular this will be I'll be taking orders for this now and then Victor and I will have a better idea of what the demand is. My idea was to originally run maybe 8 stands since Scottjua and myself need them, but in order to avoid ordering hardware and supplies twice, taking orders now just makes sense. As this is basically a run I'll be doing to get things going, please give it a 3-4 weeks max turn around time.
How to order
___________
No lists, or threads to update. To keep things simple I think this is the best way to do it.
Pay as
goods
to
[email protected]
Mark in the comments section of the order "Mauser-Regular" for the Greedo Killer, ESB, ROTJ, and Officer based pistols, and "Mauser-Bull" for the DL-44 ANH Solo Blaster. Every stand will come with a model keyword. Do NOT put "IRA" in the comments. Stands will come with all brass greeblies and rods ready to go, no cutting necessary or tools needed.
Price for this kit is $54.99.
CONUS orders will ship in Priority flat rate small boxes at $7 for 1-3 stands. Anything over would be $15
International orders will ship first class at $15 per stand and $6 for each additional.
note: I will only ship to paypal confirmed addresses.
I'm trying to streamline this as much as possible to eliminate unnecessary communication and thread updates. You pay, I tell Victor how much acrylic we need laser cut, then ships to me, I organize the kits and then ship to you.
Note: According to the information I have gotten from Scottjua, these will fit Denix and MGC Replica mausers as well as Authentic ones. I am sending him one now to verify this, as well as test the Dl-44 version.
I should add that the current Mauser stand design is quite sturdy, so much in fact that I can slide it across my table without any worry of the blaster tipping off or wiggling. There is no movement or tilting due to the scope weight, and that was key in engineering this.
Questions and comments welcome! As time goes by I will add things to this thread and clean it up in order to make things simple, but I felt an introduction was in order since I have not made stands or displays for quite some time.