Post by Davy Jones on Mar 19, 2017 0:09:32 GMT -5
So this is my first official thread and I wanted to share this V2 with my fellow saber enthusiasts. I wanted to make this saber unique and tried to think outside of the box. The ROTJ V2 was beaten up quite a bit and I would figure that the internal chassis would have been the same way. So I took that approach when assembling this beauty. What made Star Wars so great was that it was grimy and dirty and that's what I wanted this saber to portray. Beware though, this is pretty pic heavy lol.
First I started with a TrooperTrent stencil, which was a pain in the butt to apply btw, then sprayed the whole thing with gloss black spray paint.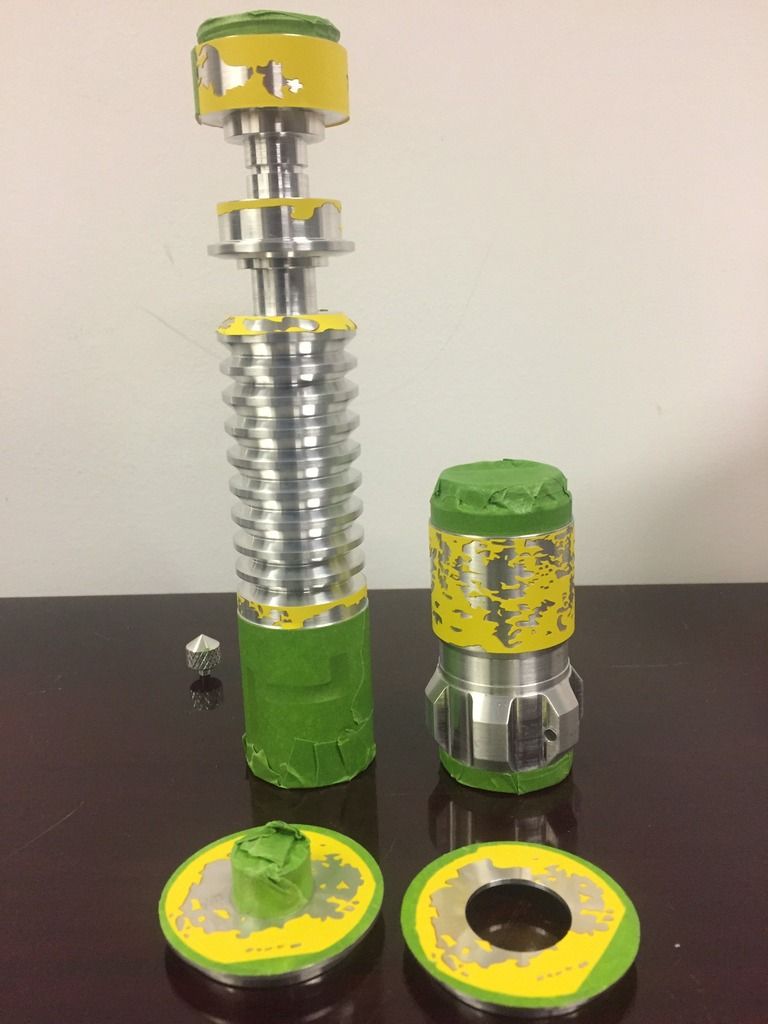 Once the paint was dry, I slowly removed the stencils and used acetone to take away the left over paint.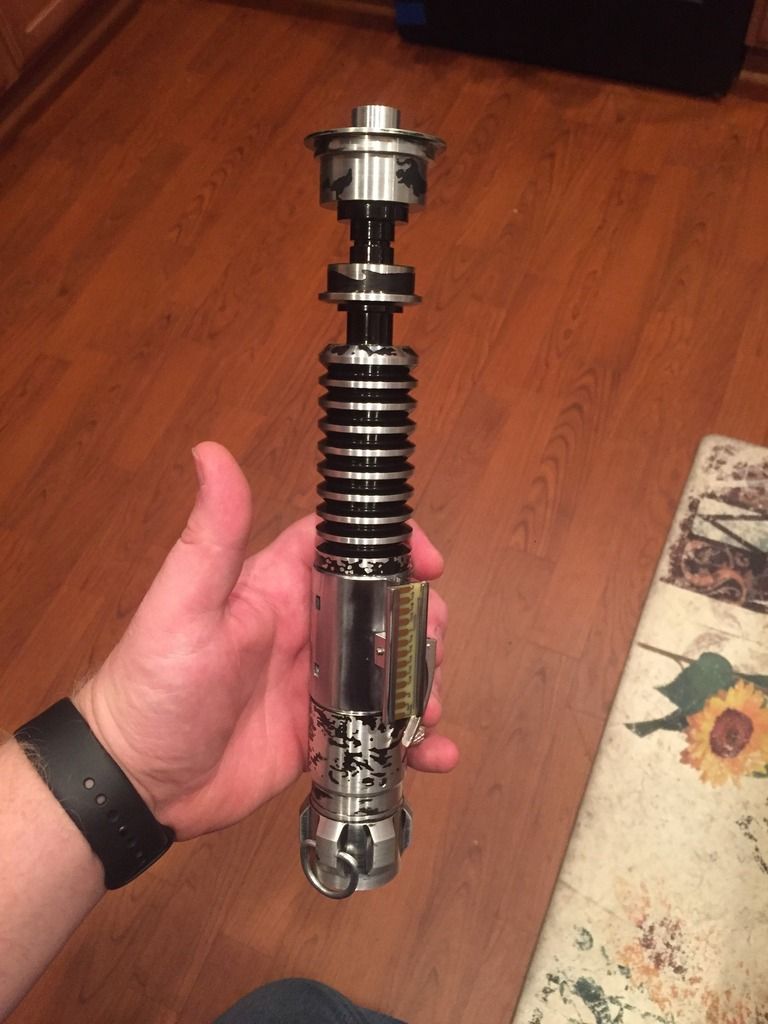 Next I began to work on the chassis. I wanted to make this thing look like it has seen years of wear and tear. A lot of sanding and paint went into it but with patience, this thing turned out awesome in my opinion.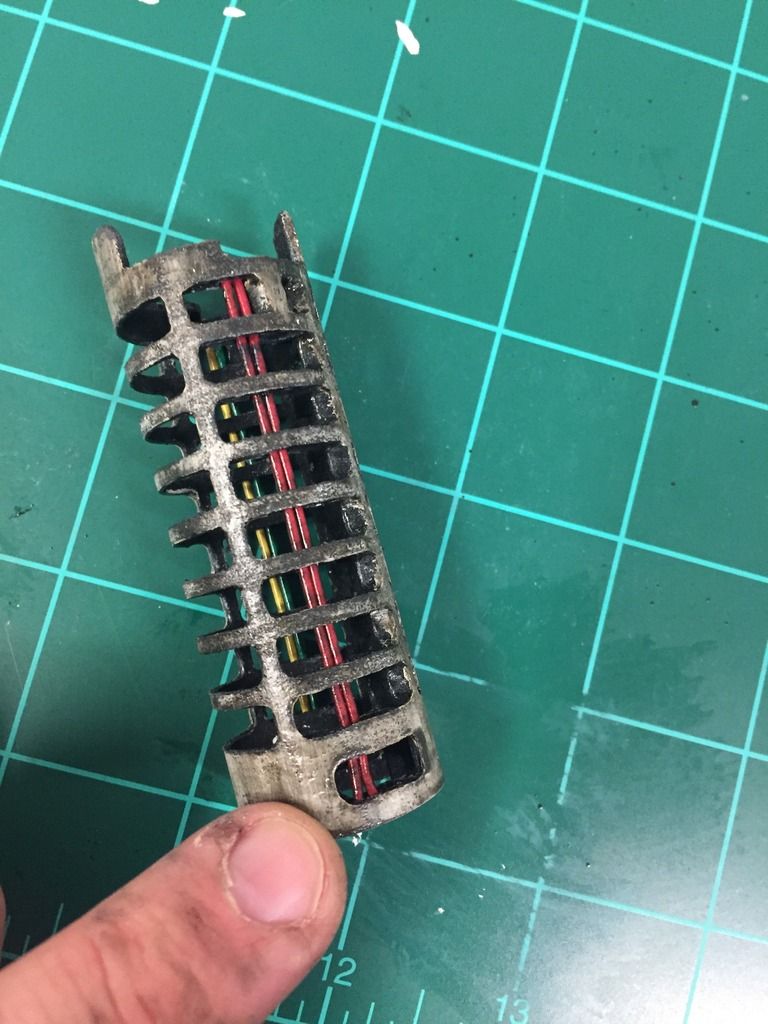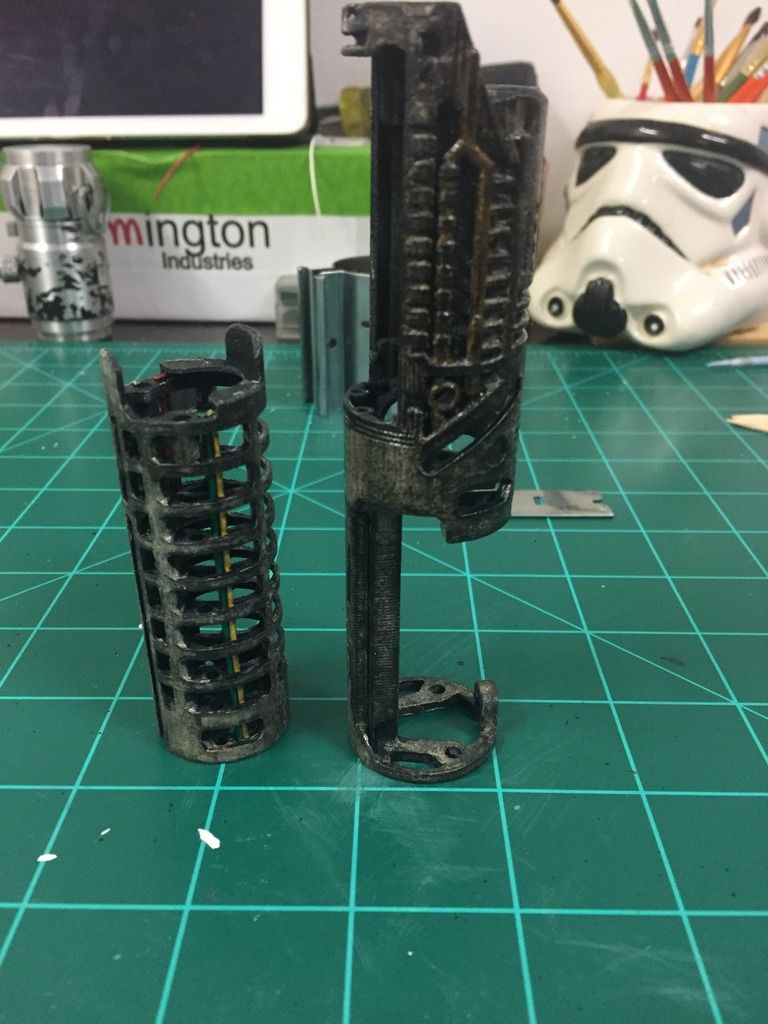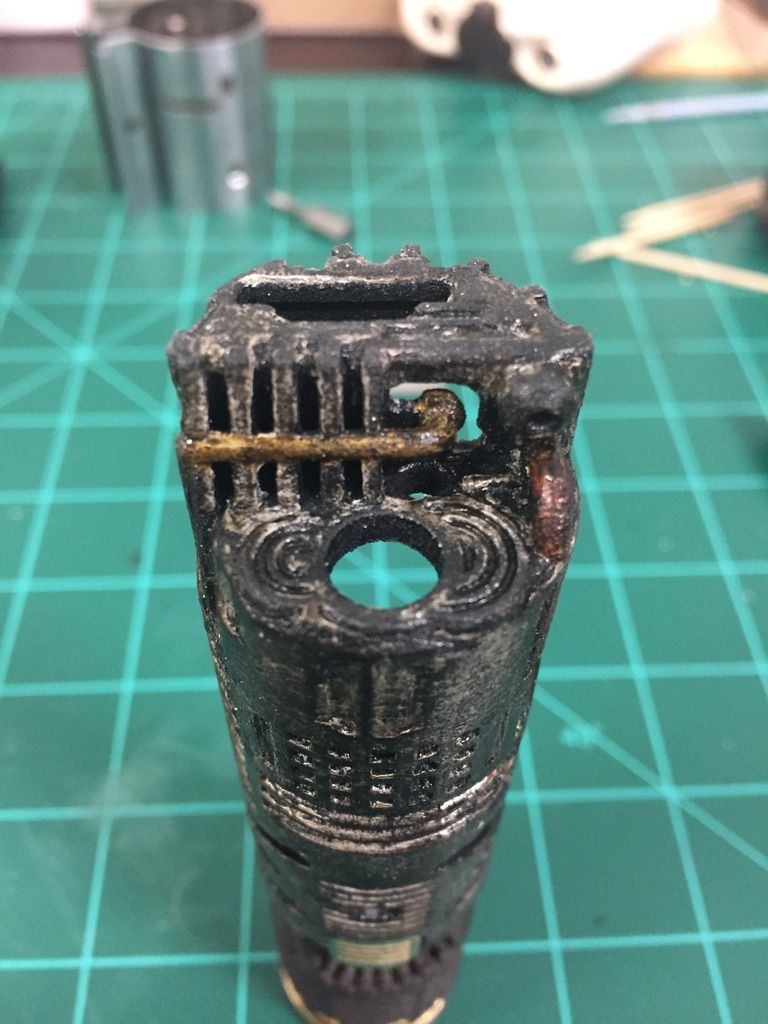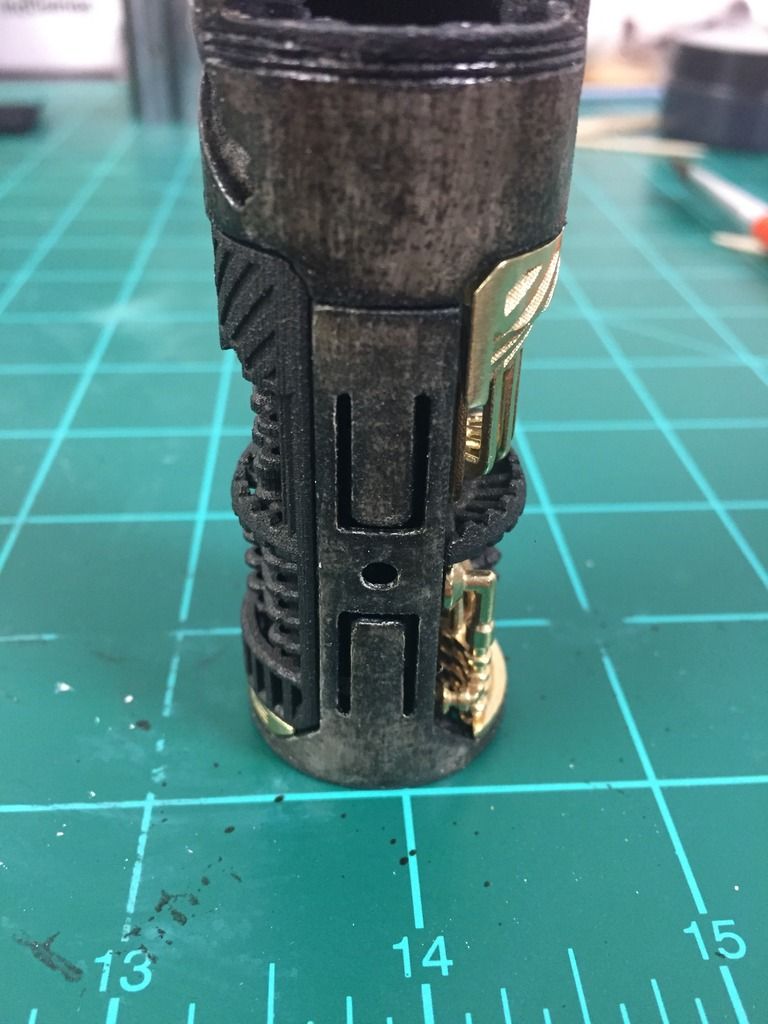 After a lot of trial and error, I got the Brass to finally look like it was weathered naturally.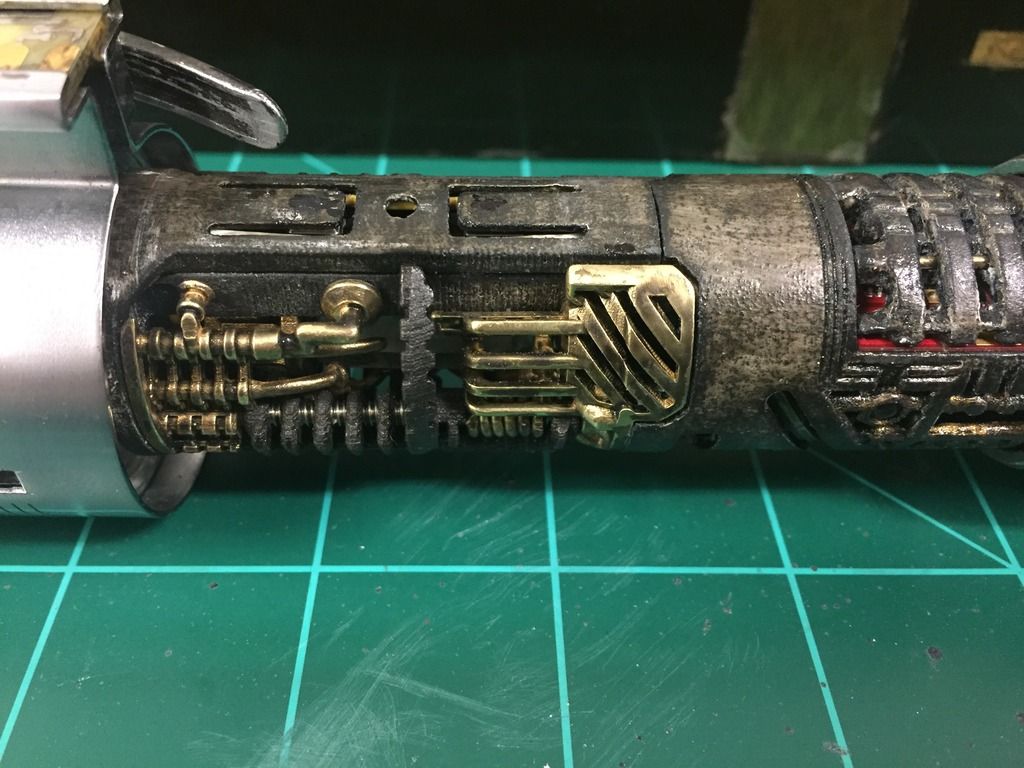 I wanted to make this chamber a bit different and took ques from the Starkiller hilt and ran a red and black wire through the chamber.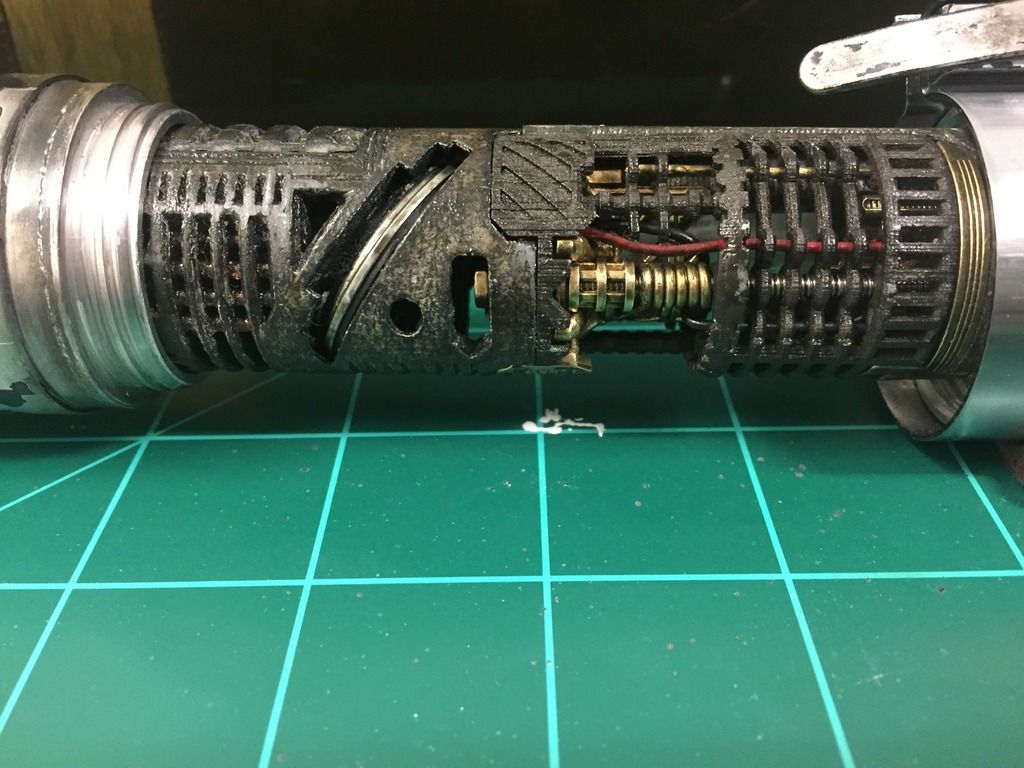 Now wiring this chassis was a lot harder than I thought it going to be and things got tight lol but I managed to do it and quite pleased with the results. I setup the CC with a green LED and an orange LED. Green for a traditional Luke saber and I wanted to make the FOC effect different than what other Installers have been doing. The orange definitely stands out.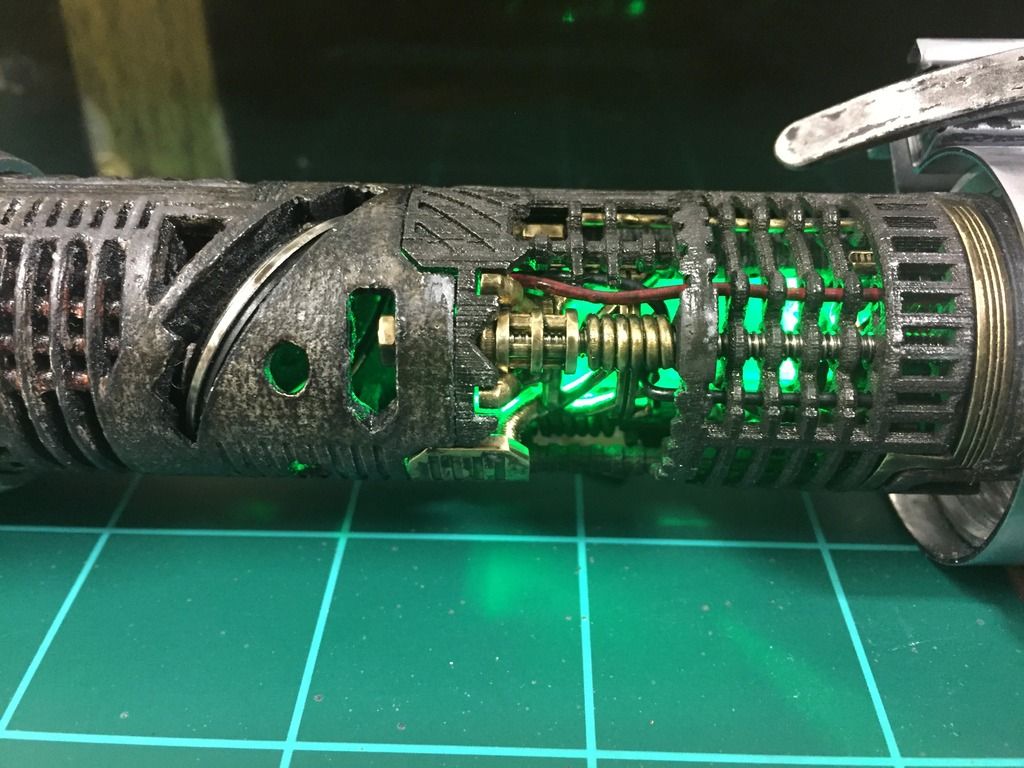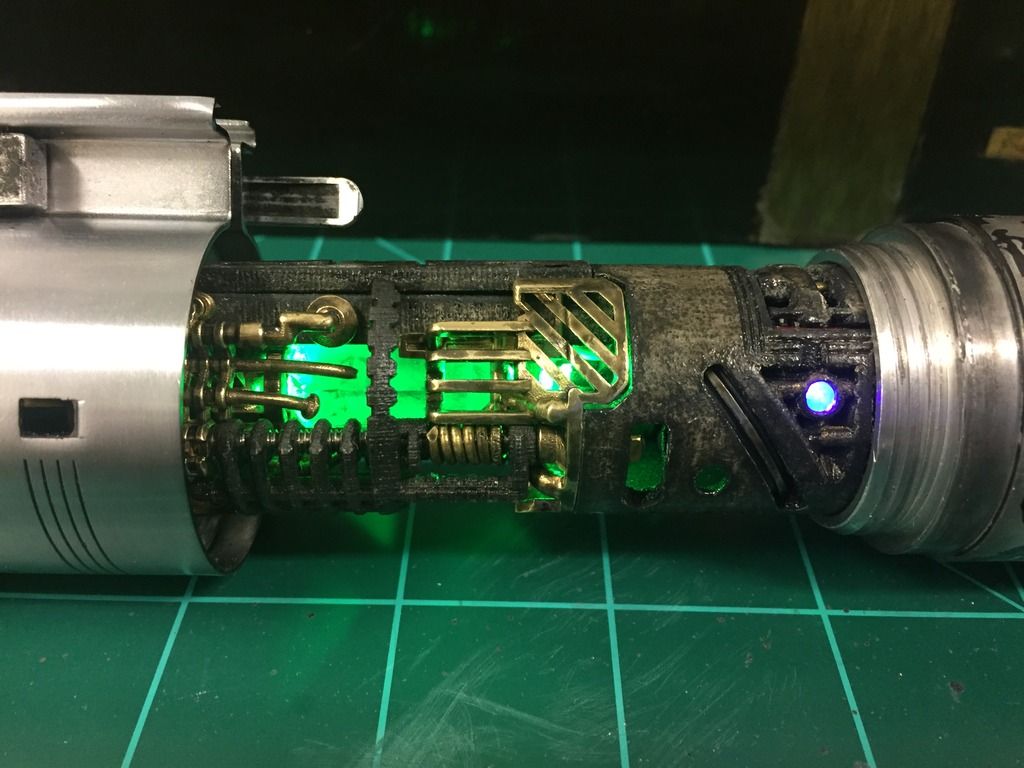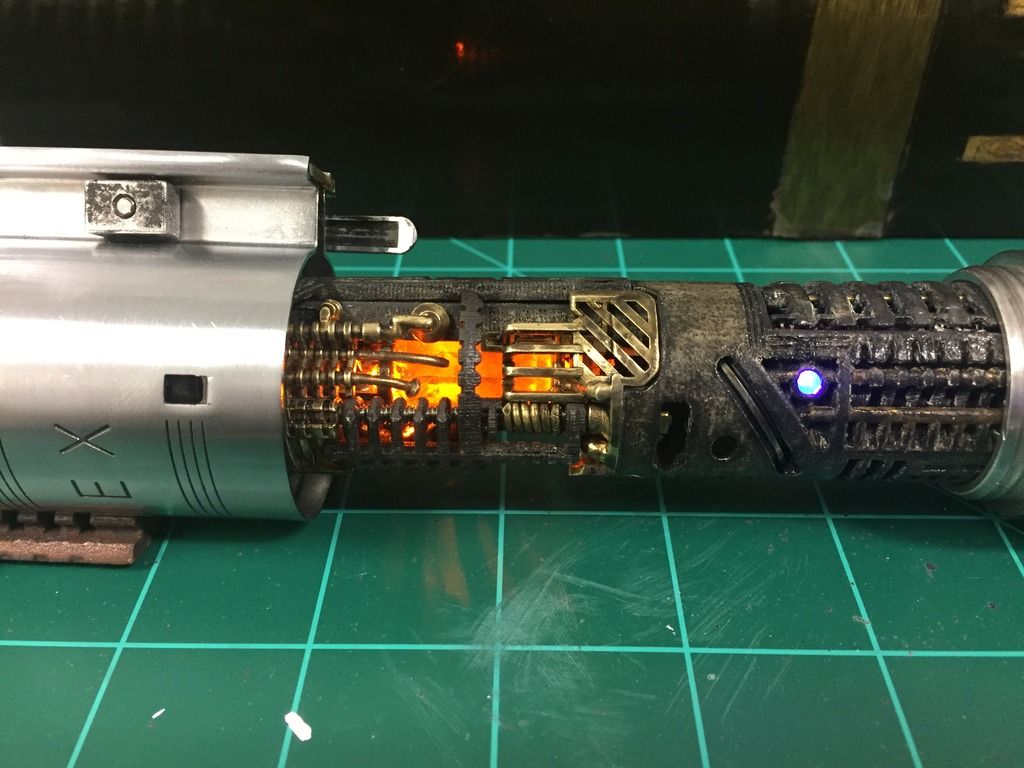 I decided to install a NEC I2 sound board. the last build that I did, I used a Spark 2 and was thoroughly impressed with the motion sensitivity and sound quality. This I2 is a beast, I am loving all the addition features that this board has to over and I am looking forward to using it in my future builds. I installed it face up rather than face down cause I feel like the I2 should be displayed in all of glory. But the chassis was designed for boards to be placed face down, so a little modification had to be made. I think that it turned out well. I also weathered the logo as well to go with the theme of the saber.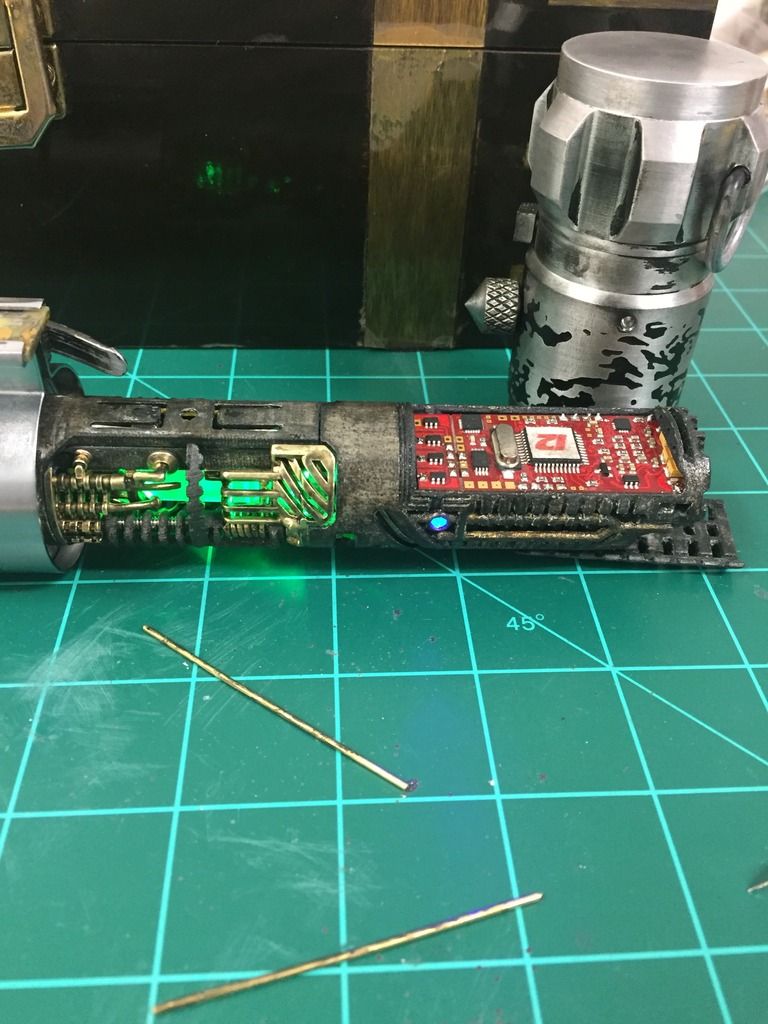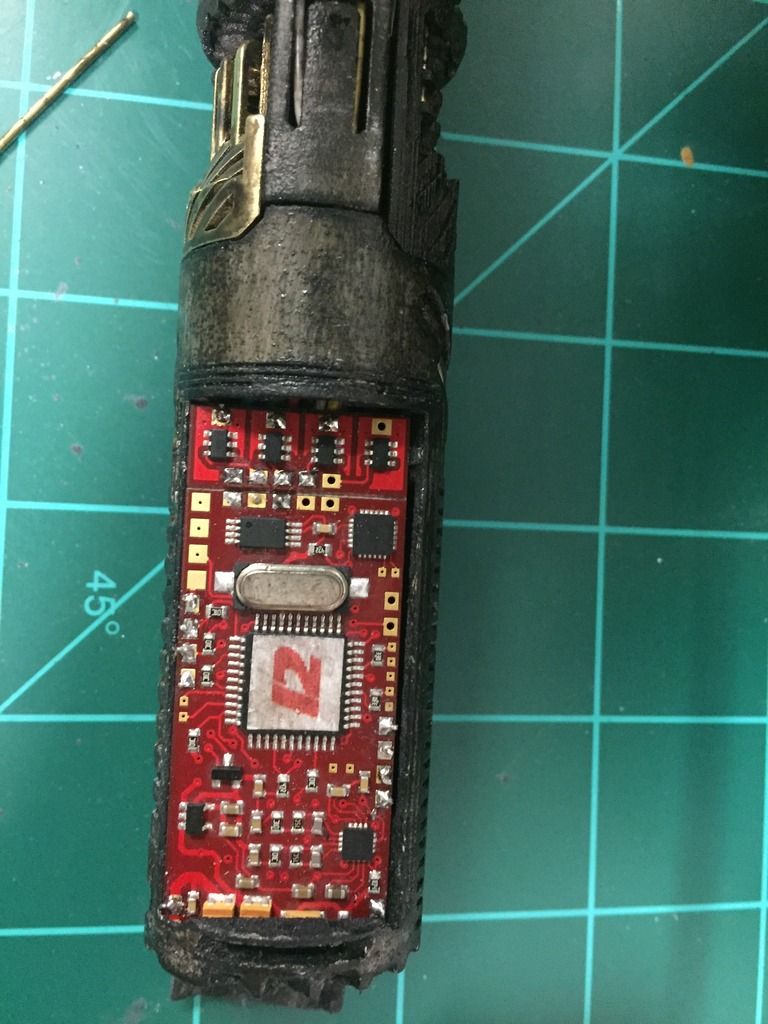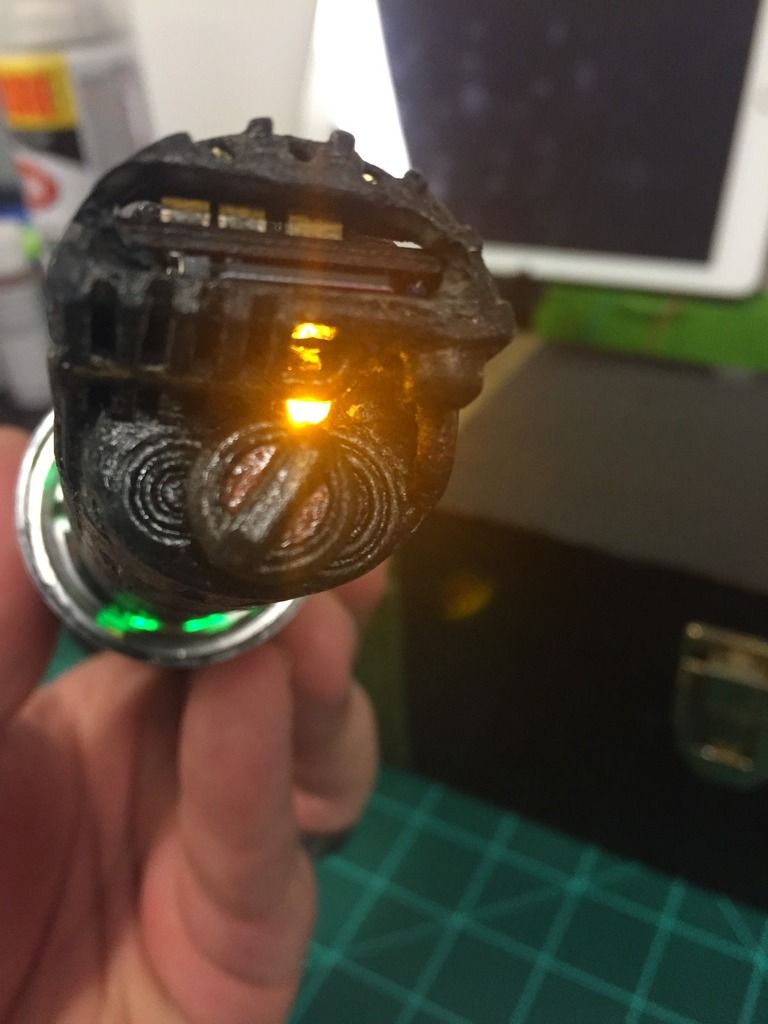 Overall, I am super pleased with the way this all came together. I also hit the hilt with some aluminum black on top of the paint to give it more weathering without taking away from the paint job.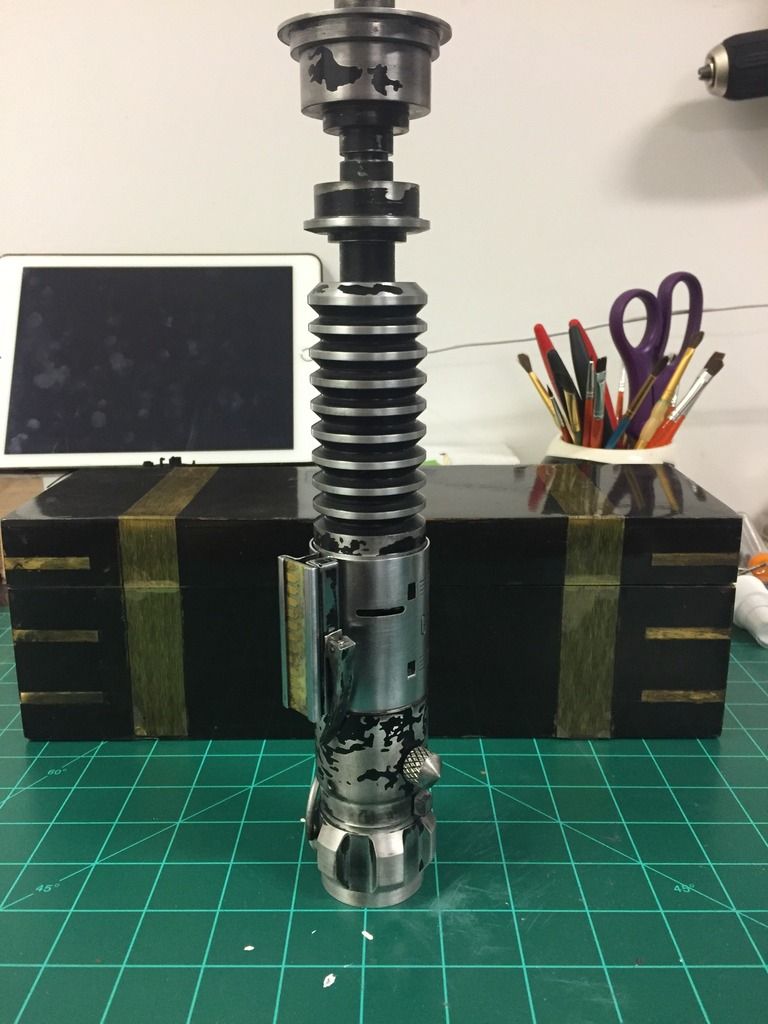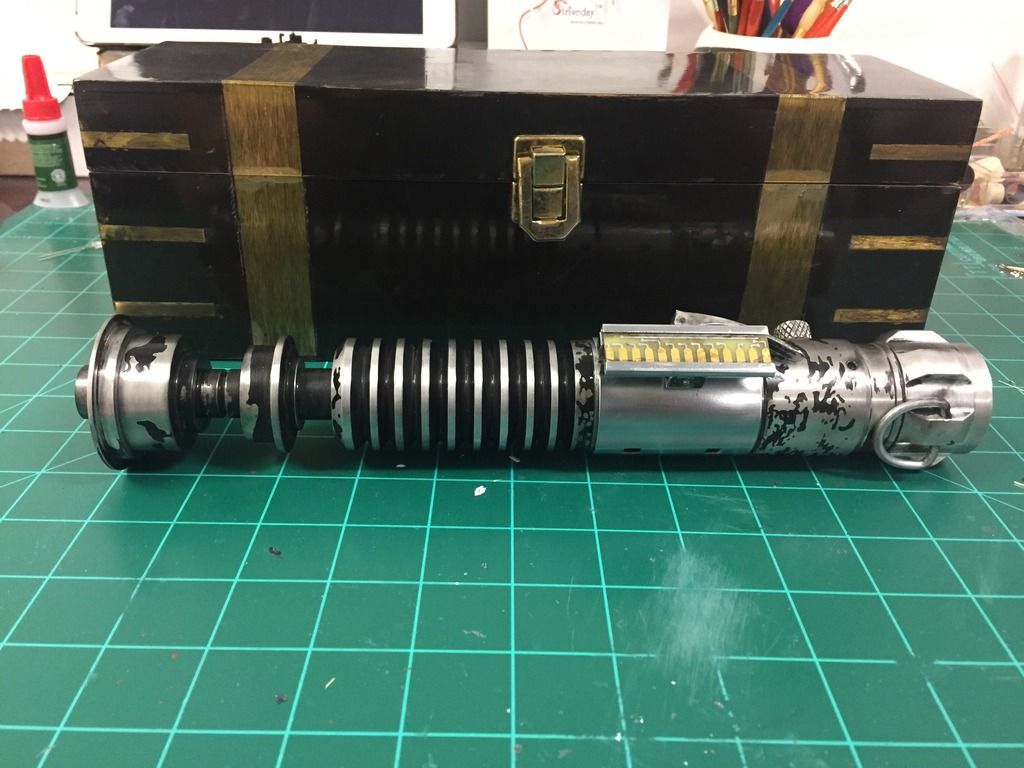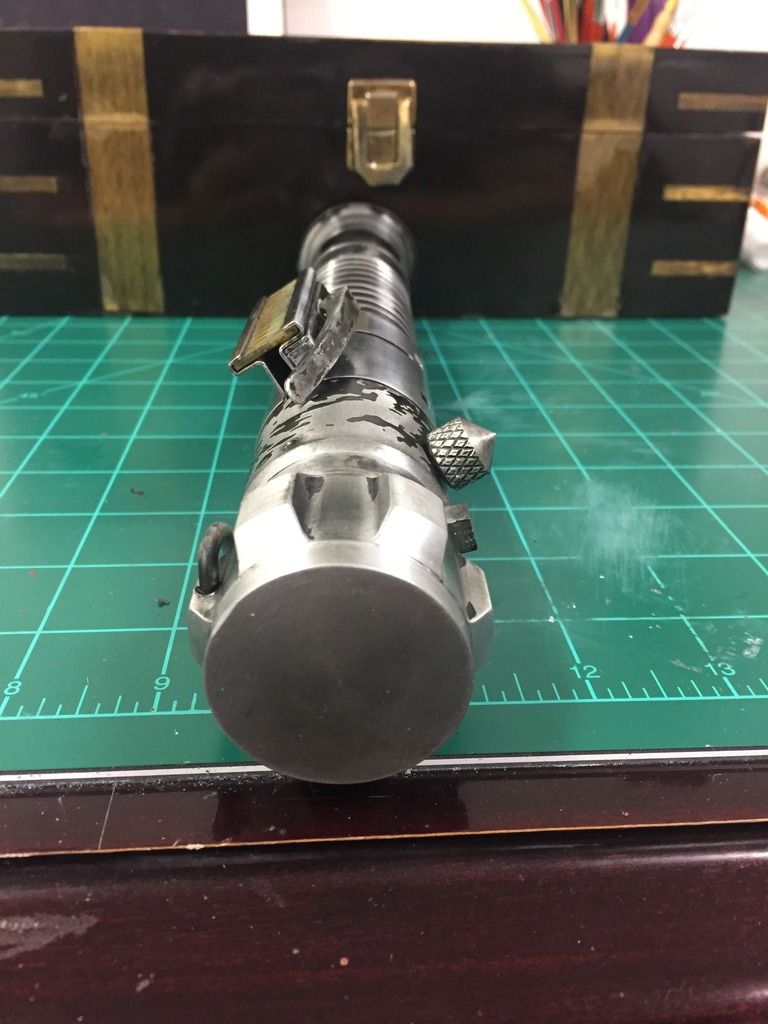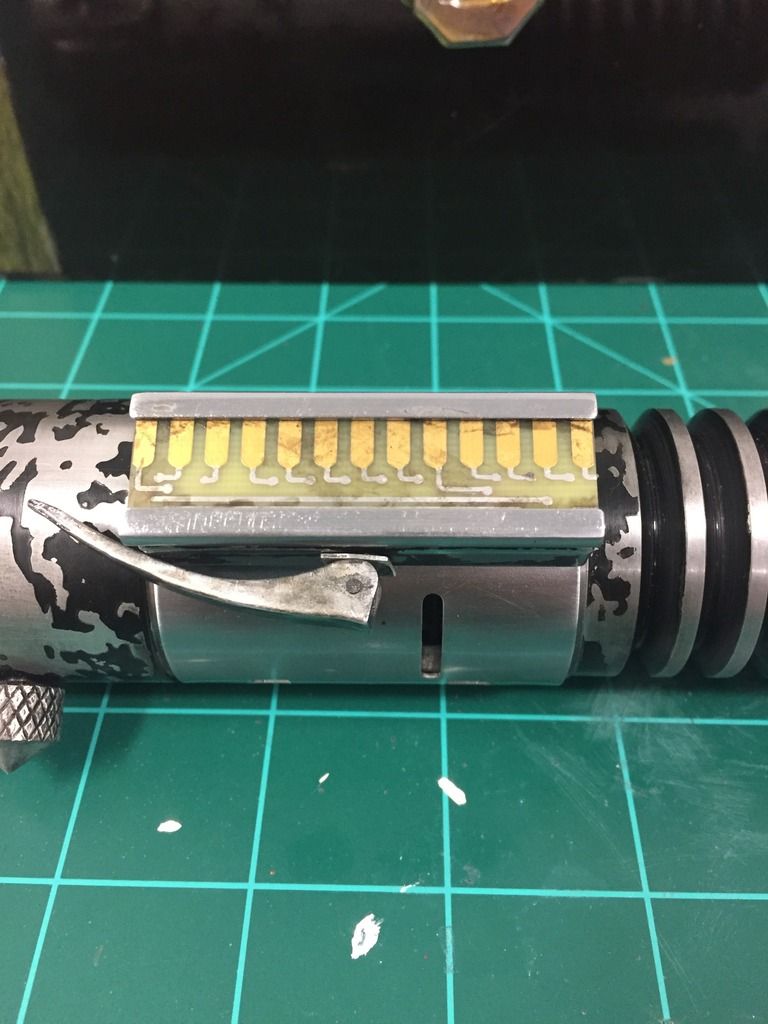 I hope you all enjoyed this post, I certainly enjoy seeing everyone else's hard work and the love that goes into these sabers. May the force be with us all.